CONNECT WITH US
SUBSCRIBE TO OUR EMAILS
The latest news and information
Celebration of Ministry service held last night at First UMC
June 09, 2015
Four persons were ordained elder and one person ordained deacon and received into full connection with the conference on Monday evening during the Celebration of Ministry Service (formerly Ordination and Commissioning Service) held at First United Methodist Church in Shreveport. In alphabetical order, the ordinands are Chad David Brooks, Thomas Alan Johnson, Sonya Renee Lars and Bradley Wilson Swire, all new elders; and Linda Katherine Broderick, new deacon.
Those commissioned as provisional elders during the service included Kelly Beacham Berne, Linard Craig Davis, Peter Grant Gaughan, Jay Churchill Hogewood, Shawn Thomas Hornsby, Jessica Ann Lowe, Laura Elaine Nusbaum, Kermit Curtis Roberson, Allison Naifeh Sauls, Ronald James Southall, Fredrick Harrell Sweetwyne and Alice Kendig Young.
During the Celebration of Ministry, Leah Stevens Gaughan, Jason Lee Harris, Michelle Perret Harris, Cynthia DeMen Kaupp, Bethany Laura Lawson, Rebecca Lynn Poor, Laurie H. Raborn, Fernando Manuel Rivera, Denise Letrell Smith, John Elbert Tellis, Sr. and Thomas Mark Williams were recognized as new local pastors.
During yesterday's afternoon session of Annual Conference, five people were recognized for completing the License to Preach School. They are Shirley Spurlock Collins, Earl William Cumming, Christopher Alan Hyde, Rebecca Lynn Poor and James Alden Wilkins.
Those completing the 20 classes for the Course of Study School are Mary Amanda Carpenter, Edward Lee Cooper, Sandra Robbins DeFatta, Robert Earl Johnson, Sr. and Stephanie Thomas Kidd.
Chyrelena Lynn Peyton, Bettie Jo Rhodes and Bryan Garret Sibley were recognized as the newest Certified Lay Ministers in our conference.
View videotaped messages from our five ordinands
here
.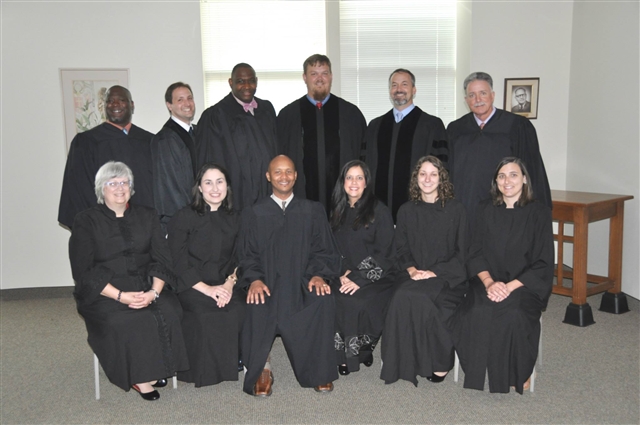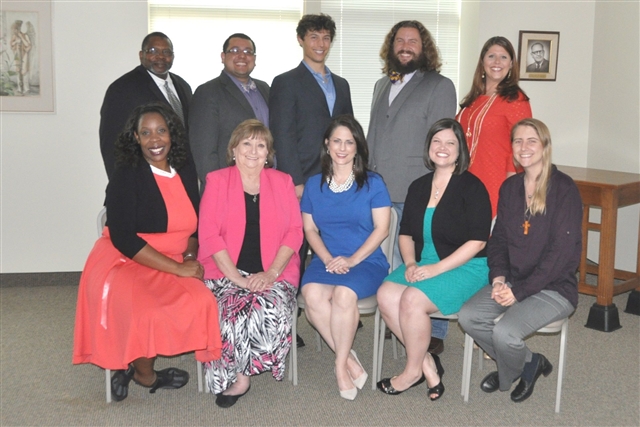 CONNECT WITH US
SUBSCRIBE TO OUR EMAILS
The latest news and information