CONNECT WITH US
SUBSCRIBE TO OUR EMAILS
The latest news and information
Manna Ministry serves needy in Lake Charles area
May 14, 2015
More than 100 volunteers from St. Luke Simpson United Methodist Church, University UMC and six other Lake Charles area churches recently assisted with the collection of 13 tons of food for an ecumenical feeding project called "Manna Ministry."
Volunteers of all ages gathered to staple donation instruction sheets to 10,000 grocery bags purchased by the Mission Team of St. Luke-Simpson UMC. The bags were given to local postal workers that deliver in the 70605 zip code in Lake Charles; the postal carriers placed one of the bags in each mail box in that zip code.
On May 9, residents left the bags filled with donations of food items out by their individual mailboxes. The postal carriers then collected the bags and returned them to St. Luke-Simpson UMC, where volunteers sorted and weighed the donations before stocking the shelves in the Manna Pantry, which is housed at St. Luke-Simpson.
To thank them for their efforts, the postal workers were given fried fish dinners to enjoy!
Manna Ministry provides a walk-in food pantry and some financial assistance with utility payments for those in need. To find out more about the ministry, access their promotional flyer here.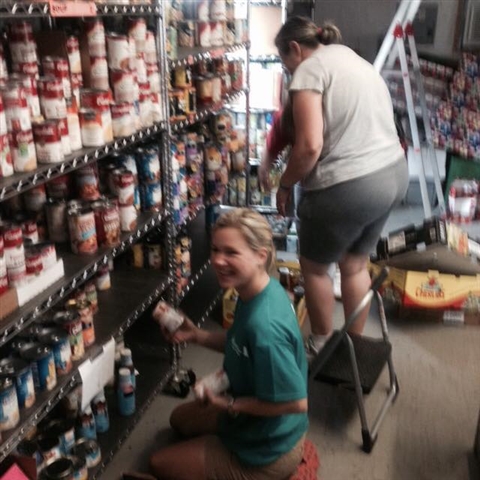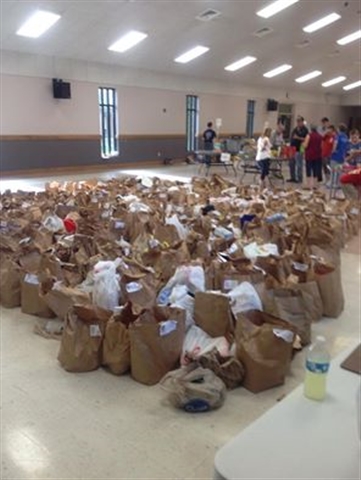 CONNECT WITH US
SUBSCRIBE TO OUR EMAILS
The latest news and information