CONNECT WITH US
SUBSCRIBE TO OUR EMAILS
The latest news and information
Bishop Harvey visits with Centenary Choir in Berlin
May 11, 2015
Bishop Harvey is shown here with Collin Bradley Hughes, a member of the Centenary Choir.
The Centenary College Choir, which is currently touring in Europe, crossed paths last week with Bishop Cynthia Harvey while in Berlin. The bishop "hopped in" the choir's tour bus and spent an enjoyable afternoon with the students, who performed Sunday morning at Kaiser-Wilhelm Memorial Church in Berlin. During their meeting this past week, the Council of Bishops held opening worship in that same church.
Paige Pritchett, a 2015 graduate of Centenary College and a member of Henning Memorial United Methodist Church in Sulphur, wrote this on her Facebook page about the performance in Berlin:
"This morning we had the privilege of singing a service at the beautiful Kaiser Wilhelm Memorial Church in Berlin. The original church was irreparably damaged in a bombing during WWII. This is the inside of the new church made in 1961. The church and a new tower feature over 21,000 squares of stained glass which illuminate the space in a soothing, solemn glow."
This group photo, below, of the Centenary Choir taken inside the church in Berlin was posted on Dr. Jenifer Ward's Facebook page. Dr. Ward is the provost and dean of the college.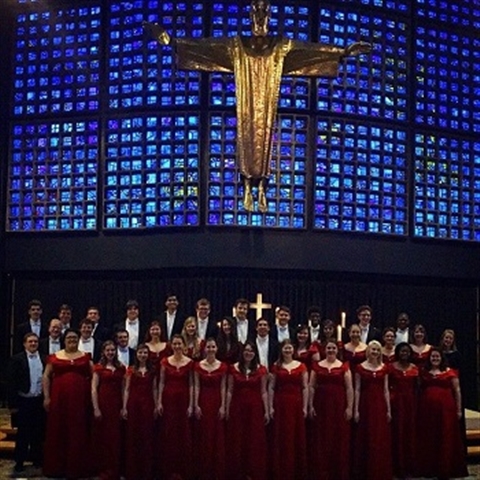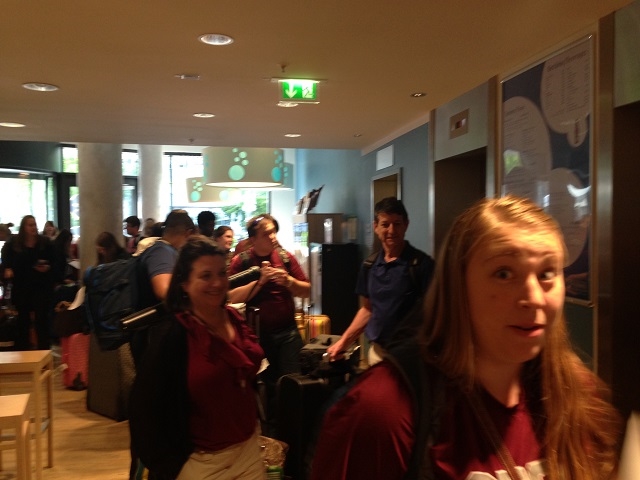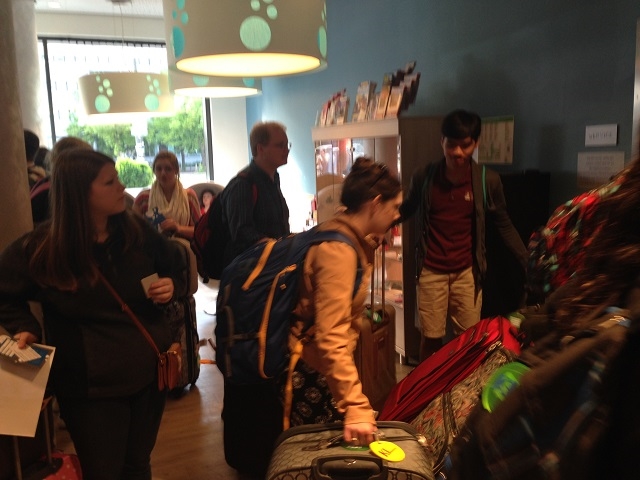 CONNECT WITH US
SUBSCRIBE TO OUR EMAILS
The latest news and information