CONNECT WITH US
SUBSCRIBE TO OUR EMAILS
The latest news and information
Bishop Norris is keynote speaker for conference-sponsored African American Summit
March 09, 2015
More than 70 church leaders from throughout the Louisiana Annual Conference attended the African American Summit held March 8-9 at The Wesley Center in Woodworth.
The keynote speaker for the event was Bishop Alfred L. Norris, Sr., whose presentations focused on "The Future of the African American Church" and "Leadership in the African American Context." Bishop Norris is pictured with Bishop Cynthia Fierro Harvey, and Revs. Hadley Edwards, Andy Goff and Don Cottrill, provost.
On July 1, Rev. Edwards, New Orleans District Superintendent, will be appointed to the leadership role for the conference mission area of New Orleans' 7th Ward. Rev. Goff, pastor for Cornerstone UMC in New Orleans, will be appointed at that time to serve as New Orleans District Superintendent.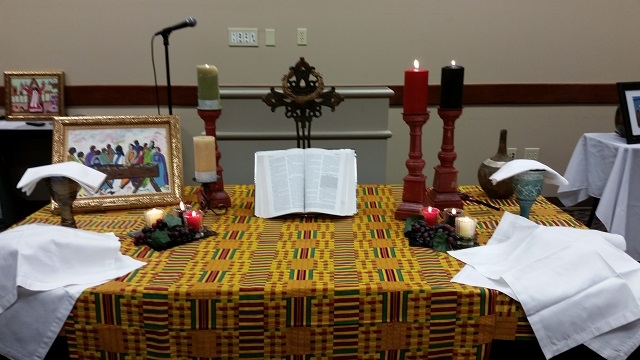 CONNECT WITH US
SUBSCRIBE TO OUR EMAILS
The latest news and information