CONNECT WITH US
SUBSCRIBE TO OUR EMAILS
The latest news and information
LAVIM mission to Russia celebrates long-standing relationship with conference
March 04, 2015
A Louisiana Volunteers in Mission team, comprised of representatives from Broadmoor United Methodist Church and First UMC in Shreveport, recently spent several days with the members of First UMC in Ekaterinburg celebrating the Russian church's long-standing relationship with the Louisiana Conference.
"What a fantastic experience we had visiting our friends in Ekaterinburg," wrote James Gillespie, team leader and longtime conference liaison for the Russia initiative. "We go to bless, but we are the ones who are blessed."
A special moment for the team was the opportunity for First UMC in Ekaterinburg and Broadmoor UMC to join together in worship via Skype on Feb. 22. "All of the technologies worked perfectly allowing Russians and Americans to become one in the Spirit," said Gillespie. "It was heart moving to have Russian Christians pray for us and the United States during worship."
The team was also able to buy bulk food items and prepare food bags to give out to elderly citizens after the Sunday worship service. "The smiles transcended all the miles that separate us," he wrote, adding, "A particularly meaningful event was helping deliver hot soup on a freezing day to families in great need. One mother of seven was living in a small, one-room flat because her previous residence had burned to the ground. With very few social services available, the church in Russia is stepping up to help members of the community."
Team members also discussed the possibilities of future joint missions with members from First UMC, Ekaterinburg to other parts of the globe. Members of the team included Rev. Ashley Goad, Rev. Marissa Teauseau, Laura Vaughan, Sawyer Ballew, Sam Speed, Bart Little and Gillespie.
Enjoy the following videos captured during the Russia Mission.
Day 8, Testimonies from Pastor Oleg, Pastor Olga & Pastor Tatiana
Day 9, Filmed in Red Square in Moscow
If you are interested in being a part of the June 2015 LAVIM mission to Russia, please contact James Gillespie at (318) 470-6806.
For more information about Louisiana Volunteers in Mission, click here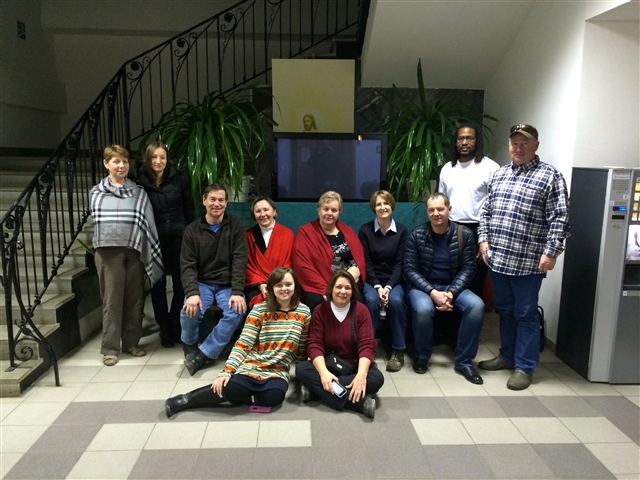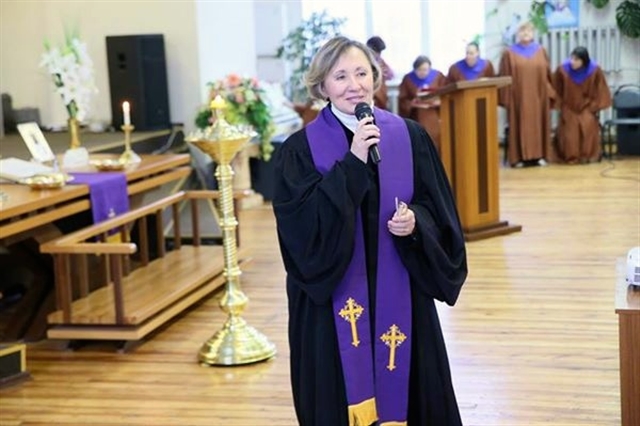 CONNECT WITH US
SUBSCRIBE TO OUR EMAILS
The latest news and information