CONNECT WITH US
SUBSCRIBE TO OUR EMAILS
The latest news and information
'Drive thru' imposition of ashes becoming a common site in the Louisiana Conference
February 26, 2015
United Methodist churches throughout the Louisiana Annual Conference drew a lot of attention for bringing a "mobile" component to the imposition of ashes with "on the street" and "drive-through" opportunities this past Ash Wednesday.
First United Methodist Church in Shreveport was covered on KSLA-TV's evening newscast for their distribution of ashes to passersby in Downtown Shreveport (http://www.ksla.com/Clip/11151038/shreveport-churches-offer-drive-by-blessings-for-ash-wednesday#.VOV1o7BD8dY.email). Also in Shreveport, Broadmoor UMC and Christ UMC offered drive-thru ashes for those finding it hard to make time for services (http://www.shreveporttimes.com/story/news/local/2015/02/05/christ-united-methodist-church-offering-ashes-go/22925989/).
First UMC, Baton Rouge distributed ashes to passersby in Downtown Baton Rouge during their 'Got Ashes' initiative (http://www.wafb.com/clip/11151261/got-ashes-get-your-ashes-on-the-go#.VOVxBA__EQ0.gmail).
And at Munholland United Methodist Church in Metairie, more than 500 people drove through the church parking lot to receive ashes and comfort from church representatives.
The event started at 7 a.m. in the morning, said Rev. Tim Smith, pastor of Munholland UMC. "We would walk up to the car, introduce ourselves and ask the person in the car if there was something we could pray for. We then marked their foreheads with ashes, gave them a printed prayer and invited them to come worship with us, pointing out the worship times information on the back side of the prayer."
There were many prayer needs. Three people were on their way to the hospital for surgery. A number had a family member battling cancer. Some had just lost their job or were in severe financial crisis. Several were headed to receive medical tests. One woman said that she has difficulty getting out of her car and walking into a church, and was grateful to receive ashes in her vehicle. Another stated that she had sinned and done so many bad things that she couldn't go into a church—that this was a first step for her to get back into church. Several said that they were in marriages which were struggling. "What was amazing was how in a parking lot, leaning over into someone's car window, they would open up and share the pain and struggles of their life," said Smith.
A total of six television stations and two newspapers ran coverage of Munholland's event. (see links below)
At "At our Ash Wednesday service that evening, we saw many new faces who joined us. All reported they saw us on the news and came as a result," said Rev. Smith.
http://wgno.com/2015/02/18/ash-wednesday-made-easy-with-drive-thru-ashes-and-lent-in-a-bag/
http://blog.nola.com/eastjefferson/2015/02/munholland_methodist_in_old_me_1.html
http://theadvocate.com/news/opinion/11633293-123/new-orleans-munholland-united-methodist
http://www.wdsu.com/news/local-news/new-orleans/metairie-church-offers-newaged-option-for-ash-wednesday-ashes-and-blessings/31337900
http://www.fox8live.com/story/28136631/god-on-the-go-ash-wednesday-services-offered-from-the-comfort-of-your-car
http://theadvocate.com/news/neworleans/neworleansnews/11636613-123/ashes-to-go-dispensers-take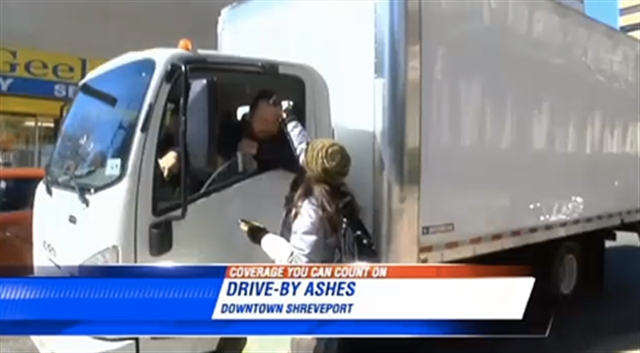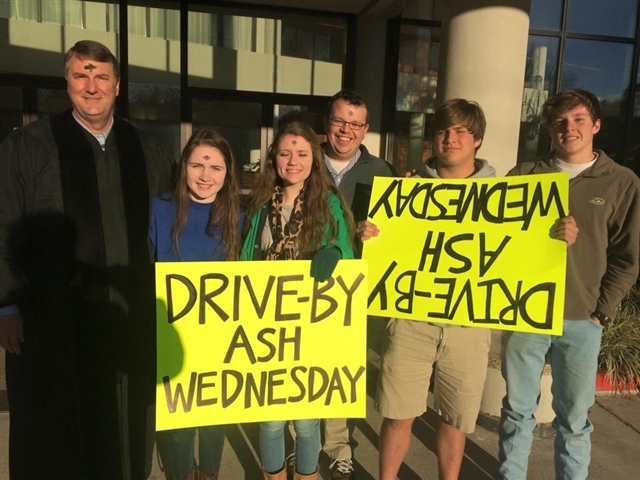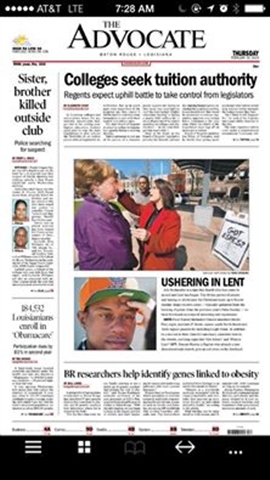 CONNECT WITH US
SUBSCRIBE TO OUR EMAILS
The latest news and information