CONNECT WITH US
SUBSCRIBE TO OUR EMAILS
The latest news and information
LAVIM mission serves village in Haiti
February 26, 2015
A Louisiana Volunteers in Mission team from Asbury United Methodist Church in Lafayette recently completed a mission to Picmy, Haiti. The construction/medical team lived and worked among the islanders in the impoverished seaside village, hosting a Vacation Bible School during their stay.
A total of 115 dresses from the church's "Dress a Girl Around the World" ministry were carried to the village by team members, and then distributed during the mission. The following remembrance of the mission can be read here:
On Jan. 9, 2015, Asbury UMC in Lafayette sent a mission team abroad to a new destination! Bound for Picmy, Haiti, the team was armed with all of the things required for a successful mission--leadership, friendship, teamwork, understanding, acceptance and love. Throw in some concrete, Vacation Bible School, bubbles, 115 dresses from "Dress A Girl Around The World", 43 soccer balls, 1 puppet named Manchito, 400 water balloons, a parachute, and an emergency medical bag, and you begin to notice the diversity in our contributing qualities.
This team was led by Vicki Sydboten and Barb Ballanco. We were blessed to be joined by Daphney Walker Yaun, Barbara Ford, Beth Gausman, David Barry, John Hunsucker and Logan Ray. We prepared. We planned. We packed. And, all the while, we prayed. For when you are called to serve in mission, you begin to learn the one certainty you can count on is that you can't begin to imagine what God has planned for you.
The team hopped aboard a cargo boat and sailed across the Caribbean Sea to a seemingly forgotten island. We went to live and work amongst the islanders, in their immensely poverty-stricken sea-side village. Our group slept in a humble shack for seven nights, where we were so close to each other, personal barriers had no choice but to fall.
There was not enough room to fully open the door. We were so hot, "our sweat, would sweat." Roads and electricity were nowhere to be seen. We used an outhouse, and took cold bucket showers with water carried in mostly by Frankie, a sweet young man who became our friend. Basic medications and prenatal care were absolutely unattainable as a widespread reality. There existed no solitary place to have 10 minutes alone to cry about the severely mentally impaired man, Belamy that we found sleeping on the rocks outside of this "sub-standard" guesthouse at 1 a.m. in the morning.
Insert blessing . . . our ever faithful team members, both old and new, were always close to lean on, to listen, to share, to care, to pray. Interestingly enough, comfort was also found in the battered, yet resilient locals.

It's true. We repaired their church floor and added some excellent color! Our outstanding VBS ministered to every age group, from the babies to the elders. And our "little ole" medical clinic just may have made a difference through the grace of God. But it's the relationships that are born in mission that are the most beautiful parts of our work. With every mission, these bonds come back stronger and broader.

Everyone has a gift they can offer to missions. Be that local or international. Take a deeper look for yourself where we found God on this mission. Watch our Haiti 2015 slideshow on our Facebook page: AsburyUMC Missions.
For more information about Louisiana Volunteers in Mission, visit http://www.la-umc.org/pages/detail/1572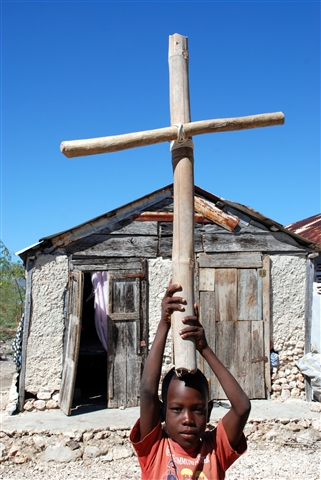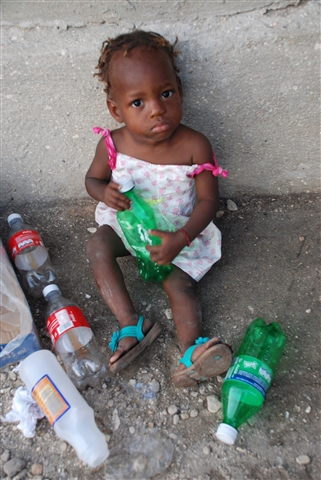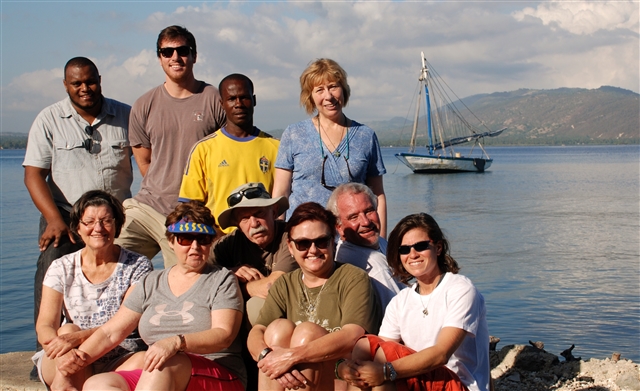 CONNECT WITH US
SUBSCRIBE TO OUR EMAILS
The latest news and information