CONNECT WITH US
SUBSCRIBE TO OUR EMAILS
The latest news and information
First UMC volunteers sew 'pillowcase' dresses for Cambodian children
January 20, 2015
An enthusiastic group of volunteers gathered Jan. 11 at First United Methodist Church in Baton Rouge for an afternoon of sewing and fellowship as they completed 75 "pillowcase" dresses for children in Cambodia.
The church's Louisiana Volunteers in Mission team to Cambodia will distribute the dresses in February.
During the sewing workshop, the workers gathered for lunch at noon, then using an assembly line approach, finished the garments.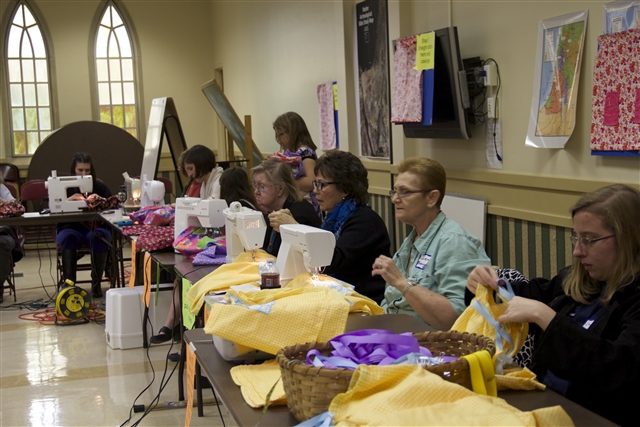 CONNECT WITH US
SUBSCRIBE TO OUR EMAILS
The latest news and information