CONNECT WITH US
SUBSCRIBE TO OUR EMAILS
The latest news and information
Youth from Bossier churches participate in 'Resolution 2015'
January 13, 2015
For all too many of us, a resolution has become something we "give up" by Jan. 4th or 5th, but not so for 40 youth and their leaders in the Shreveport District.
"Resolution" is making a decision to make your faith visible to others by completing mission projects throughout your city. And that is just what youth from First United Methodist Church and Asbury UMC in Bossier, did during their winter mission entitled "Resolution 2015," held Jan. 9 – 11.
In its second year, the event began with a viewing of the movie "The Way," followed by a discussion of how our everyday walk is a Christian pilgrimage. Then, despite temperatures in the mid-30's the youth headed out Saturday morning to build a wheel-chair ramp, clean up neighborhood streets in Bossier City, rake leaves at church members homes, surprise a neighborhood church by cleaning up its lot, remove storm debris from a pond, tidy up a city park and finish up "spring" cleaning for the Asbury UMC Renesting project. But it wasn't all work, work, work. The youth also enjoyed fellowship time, playing games and spending an evening bowling.
Worship on Saturday and Sunday was led by the Asbury UMC praise band, and the youth were challenged to make their "Resolution" count by resolving to "walk as a beloved child of God, everyday, so that people notice."
Prior to leaving after worship on Sunday, youth were given a chance to make that commitment and participate in communion together. Josh Beasley, Asbury youth director, plans to continue this winter mission and hopes that it extends into other districts, just as Weekend of the Cross has spread throughout the Louisiana Annual Conference.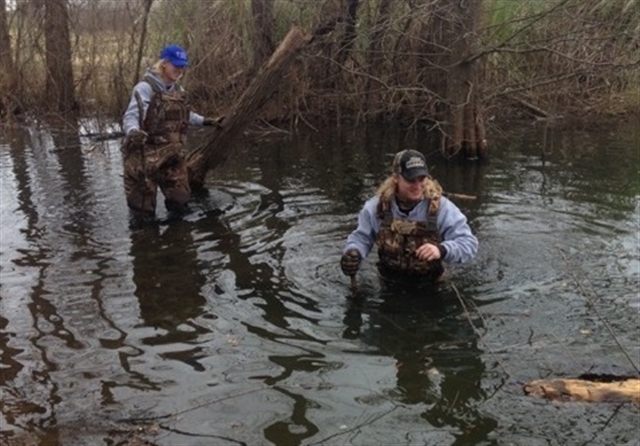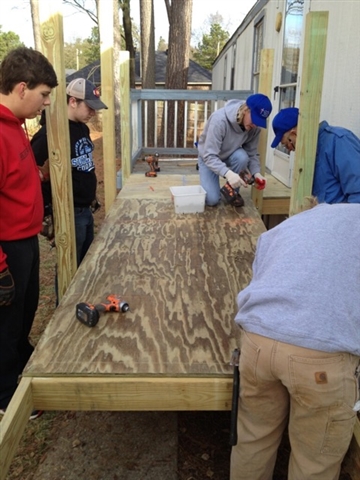 CONNECT WITH US
SUBSCRIBE TO OUR EMAILS
The latest news and information