CONNECT WITH US
SUBSCRIBE TO OUR EMAILS
The latest news and information
New Life Community Church presents Unfrozen
December 10, 2014
The children and youth of New Life Community Church--the joint ministry of Luling United Methodist Church and First Union Presbyterian Church--presented "Unfrozen: Do you want to meet a Savior?" on Dec. 6.
A fresh examination of the story of Jesus' birth, the collection of skits, songs and readings shared the message that "Jesus can restore the frozen hearts of people and give them new life."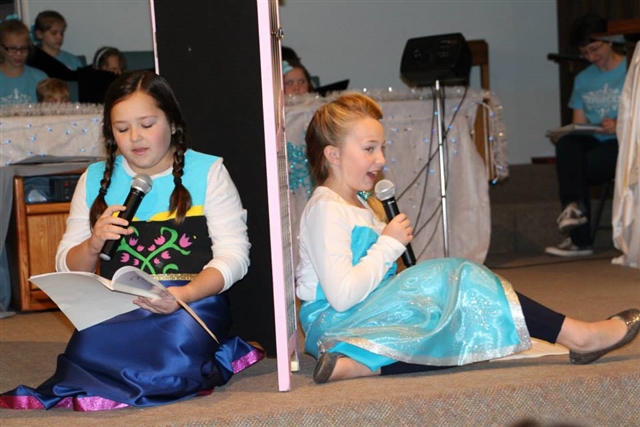 Ellie Burns and Alette Matthews perform in New Life Community Church's production of "Unfrozen: Do you want to meet a Savior?"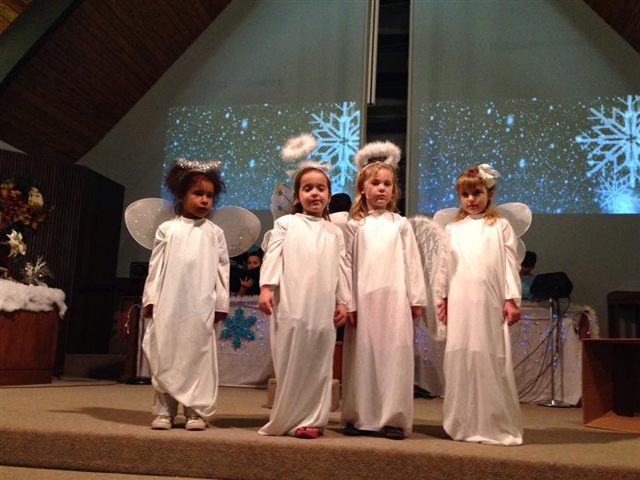 Kailah Chester, Gabriella Ricks, Sarah Saunders and Claire Green as angels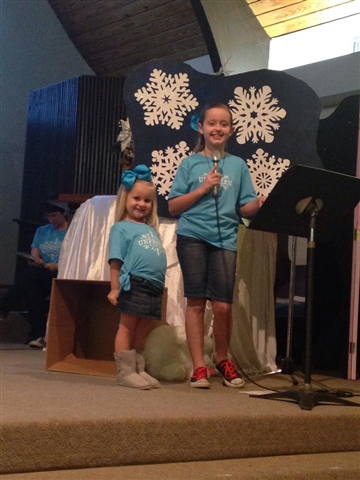 Isabella Ricks and Annisytn Guraisco sing solos in "Unfrozen: Do you want to meet a Savior?"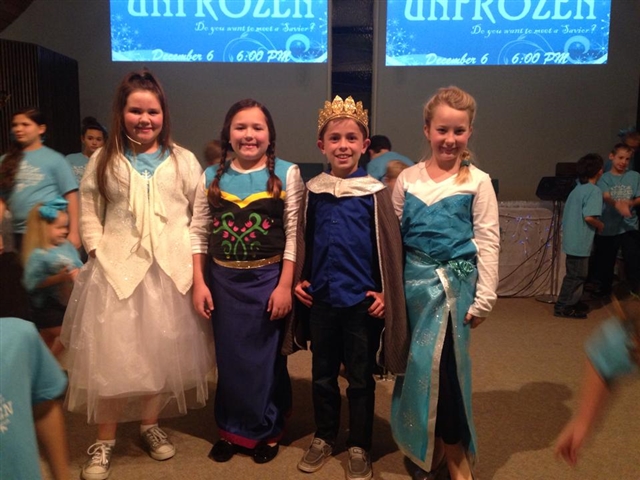 Alexis Revere, Ellie Burns, Aidan Stevens and Alette Matthews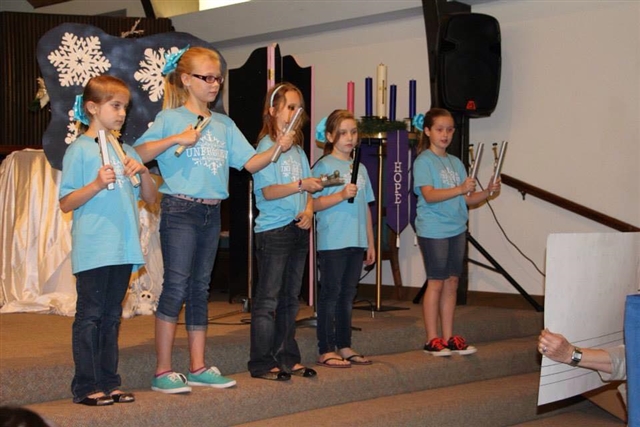 The New Life Ringers, Sarah Green, Emily Adcock, Elizabeth Saunders, Gabbi Oxford and Isabella Ricks perform
The church also recently partnered with United Methodist Committee on Relief (UMCOR) and SERRV International to host a Fair Trade Christmas Market, featuring fair trade gift and home items created by master artisans around the world. The event raised money that will be used to help train and equip marginalized women and men, and to protect children from exploitation. Profits will also help support schools and advance health and environmental protection programs in communities that desperately need support.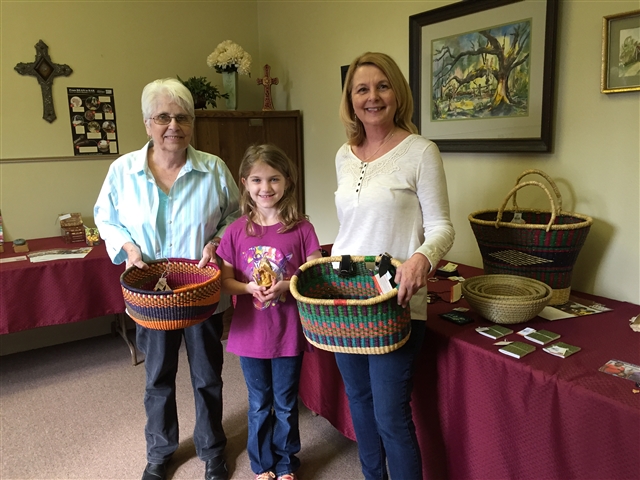 Audrey Martindale, Sarah Green, and Ann Allman volunteer at the market.
CONNECT WITH US
SUBSCRIBE TO OUR EMAILS
The latest news and information