CONNECT WITH US
SUBSCRIBE TO OUR EMAILS
The latest news and information
Local churches participate in Christmas parade
December 08, 2014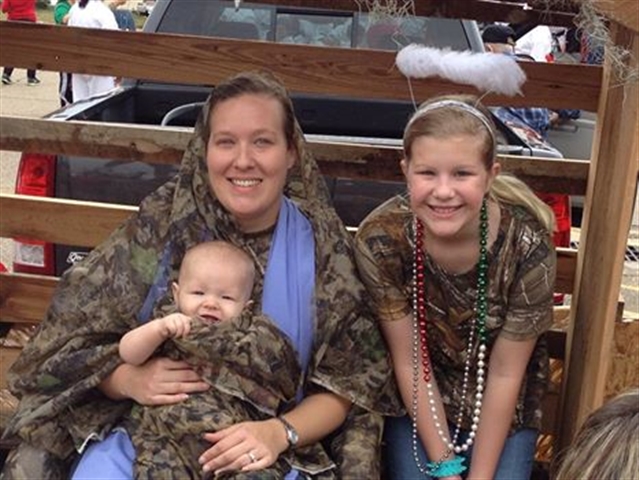 United Methodists were out in full force for the 28th annual "Christmas in Central" parade held Dec. 6.
"Camo-wearing" members of Magnolia United Methodist Church in Greenwell Springs decorated and rode in a float themed "A Cajun Christmas." A very happy "Mary," "Baby Jesus" and angel "Gabriel" are pictured having a great time during the event.
Blackwater UMC in Baker was also represented with Rev. Jonathan King, a member of the pastoral team, driving this "very cool" red convertible. Being chauffeured by her spouse Jonathan is Rev. Jaqueline King, pastor of First United Methodist Church in Denham Springs.
Looks like a fun time was had by all!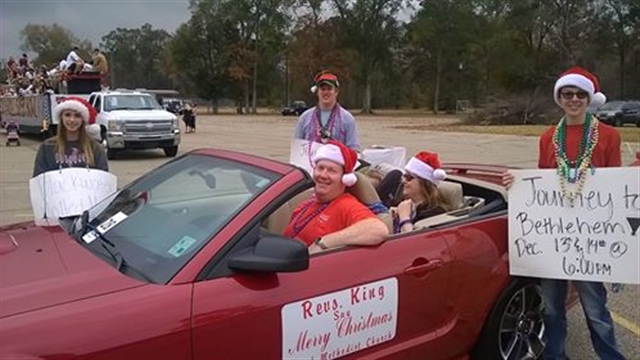 CONNECT WITH US
SUBSCRIBE TO OUR EMAILS
The latest news and information