CONNECT WITH US
SUBSCRIBE TO OUR EMAILS
The latest news and information
Louisiana students receive more than $38,000 in scholarships from GBHEM
December 08, 2014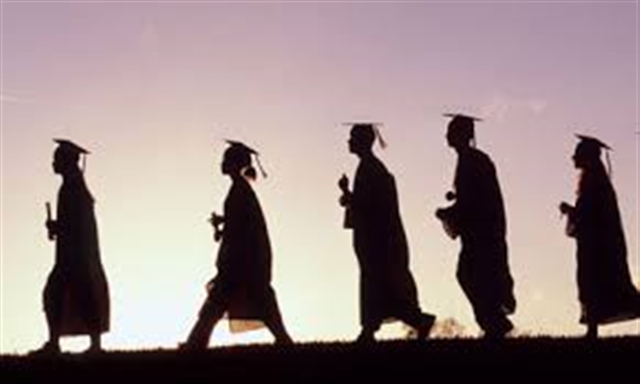 The United Methodist Scholarship and Loan Programs are church wide, educational services providing scholarships and loans to help supplement the financial needs of today's students. Funding for these scholarships and loans are provided through offerings, wills, annuities and other designated gifts.
To date, the General Board of Higher Education & Ministry has announced that a total of $38,160 in scholarships have been awarded to students in the Louisiana Conference. The allocation program is still ongoing, so it is possible that there might be additional students awarded who are not on this list. A complete list will be available in January.
Here are the names of those students who are recipients of these scholarships.
| | | | |
| --- | --- | --- | --- |
| Richard Blue | LULING UMC | Asbury Theological Seminary | Rev. Charles W. Tadlock Scholarship |
| Clint Bordelon | FIRST UMC, BATON ROUGE | SMU--PERKINS SCHOOL OF THEOLOGY | United Methodist General Scholarship |
| Carly Bratcher | FIRST UMC, PINEVILLE | Louisiana Tech University | Rev. Dr. Karen Layman Scholarship |
| Benton Brown | BROOKS UMC | Millsaps College | United Methodist Allocation |
| Eugene Bryson | FIRST UMC, SHREVEPORT | SMU--PERKINS SCHOOL OF THEOLOGY | United Methodist General Scholarship |
| Sebald Bulhof | FIRST UMC, LAKE CHARLES | Southwestern University | Knowles 3 Allocation |
| Camille Comeaux | ASBURY UMC, LAFAYETTE | University of New Orleans | Rev. Dr. Karen Layman Scholarship |
| Claire Davis | FIRST UMC, ZACHARY | Louisiana State University | Rev. Dr. Karen Layman Scholarship |
| lashandalyn Ford | BONCHEST UMC, MANSFIELD | Southern University at Shreveport | Ethnic Minority Scholarship |
| Leah Gaughan | ST JOHNS UMC | EMORY--CANDLER SCHOOL OF THEOLOGY | John Q. Schisler Scholarship |
| Ke'Amber Gray | MARYS CHAPEL UMC | Southern University and A & M College | Hellen and Allen Brown Scholarship |
| Jason Harris | NEWSONG UMC, PRAIRIEVILLE | Asbury Theological Seminary | Miriam Hoffman Scholarship |
| Norwood Hingle | LAKE VISTA UMC, NEW ORLEANS | Louisiana State University | Ethnic Minority Scholarship |
| Candace Holden | BOYNTON UMC, GRETNA | Dillard University | Alice Davage Scholarship |
| Annie Jefferson | CORNERSTONE UMC, NEW ORLEANS | Ithaca College | Ethnic Minority Scholarship |
| John Johnson | HINESTON FELLOWSHIP UMC | Northwestern State University of Louisiana | Miriam Hoffman Scholarship |
| Cole Lavergne | HENNING MEMORIAL UMC, SULPHUR | Centenary College of Louisiana | Louisiana Annual Conference Merit Award |
| Jessica Lowe | CHRIST UMC, SHREVEPORT | DUKE DIVINITY SCHOOL | Special Seminary Scholarship |
| Courtney McKinney | GRACE UNITED METHODIST CHURCH | Southern Methodist University | Rev. Dr. Karen Layman Scholarship |
| Austin Rinehart | NOEL MEMORIAL UMC, SHREVEPORT | Garrett-Evangelical Theological Seminary | Special Seminary Scholarship |
| Terrance Ross | ASBURY UMC, NEW ORLEANS | Southern University and A & M College | Ethnic Minority Scholarship |
| Meigan Taylor | BROADMOOR UMC | Millsaps College | Ethnic Minority Scholarship |
| Idell Thomas-Payne | | Northwestern State University of Louisiana | Ethnic Minority Scholarship |
| Diamond Williams | NEWMAN UNITED METHODIST CHURCH | University of Louisiana Monroe | Ethnic Minority Scholarship |
| Rhea Williams | NEWMAN UMC, ALEXANDRIA | University of Louisiana Monroe | Ethnic Minority Scholarship |
| Alice Young | GRACE COMMUNITY UMC, SHREVEPORT | Iliff School of Theology | Special Seminary Scholarship |
CONNECT WITH US
SUBSCRIBE TO OUR EMAILS
The latest news and information