CONNECT WITH US
SUBSCRIBE TO OUR EMAILS
The latest news and information
United Methodist churches in Denham Springs instrumental in ecumenical community ministry
December 04, 2014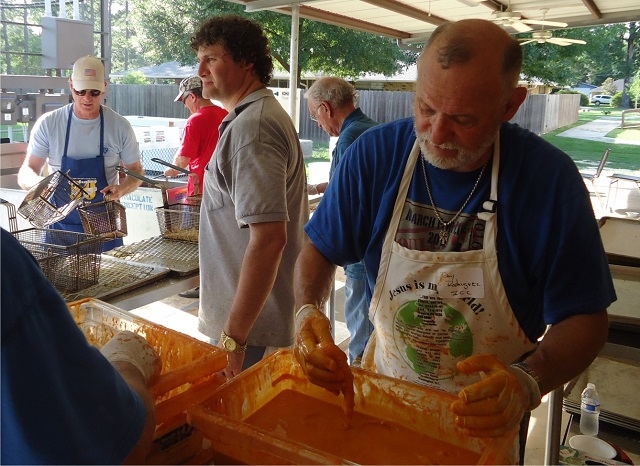 In order to consolidate their provision of community services, in 2010, representatives from churches in the greater Denham Springs area came together to brainstorm on creating a centralized location that would offer emergency assistance to those in need.

Today, CommUnity Hands combines the efforts of 17 area churches to meet the needs of the less fortunate in Livingston Parish. Hundreds have been helped by the 501©3 nonprofit organization, which ultimately began its work in March of 2012 and is housed in offices provided by the St. Vincent de Paul Society in Denham Springs.
"I feel that the work of CommUnity Hands mirrors the Louisiana Conference core value of having 'unrelenting love for all people.' This effort has also served as a cooperative, ecumenical endeavor and strengthens our efforts to spread the good news of Jesus Christ," wrote Joyce Annison, a member of First United Methodist Church in Denham Springs and the Conference Commission on Christian Unity and Interreligious Concerns (CCUIC).
Clients seeking assistance are interviewed by volunteers on Tuesdays and Thursday of every week from 9 a.m.-12 n.n. Emergency assistance is provided for payment of utilities, rent and medicines. Workers also direct clients to other local agencies that provide help with food, housing and transportation.
Participating churches with CommUnity Hands are asked for three commitments—to provide a representative to serve on the organization's board of directors; to recruit volunteers from the church to work with clients; and to provide financial support for the ministry. Roberts United Methodist Church and First UMC in Denham Springs both serve as active participants in the coalition.
As an affirmation of the organization's work, CommUnity Hands received a $200 award from the Louisiana Conference CCUIC last year that was used to help a family in jeopardy of losing their electrical service and a single mother in need. "We also offered them counsel, pointing them in the direction of all local resources," said Annison.
Volunteers are shown preparing fish and lunch boxes for a garage sale and fish fry fundraiser hosted by CommUnity Hands and held at Immaculate Conception Catholic Church in Denham Springs. Also shown is Joyce Annison and another volunteer interviewing a family applying for services.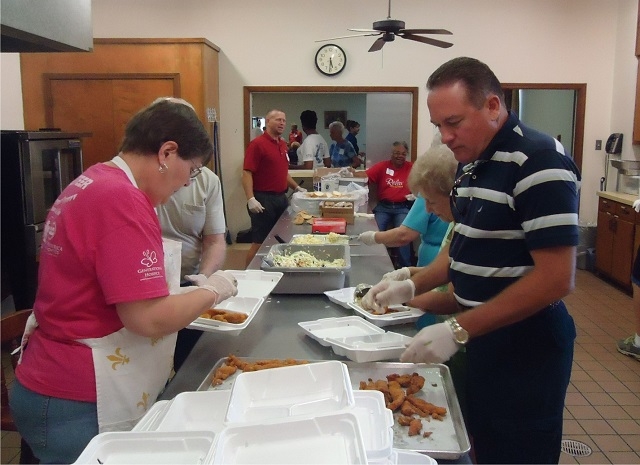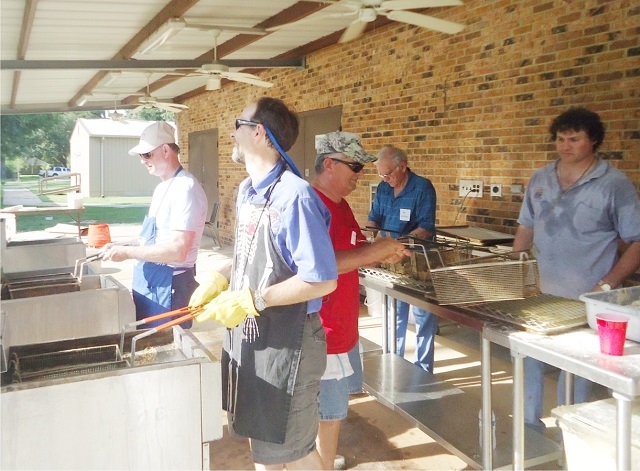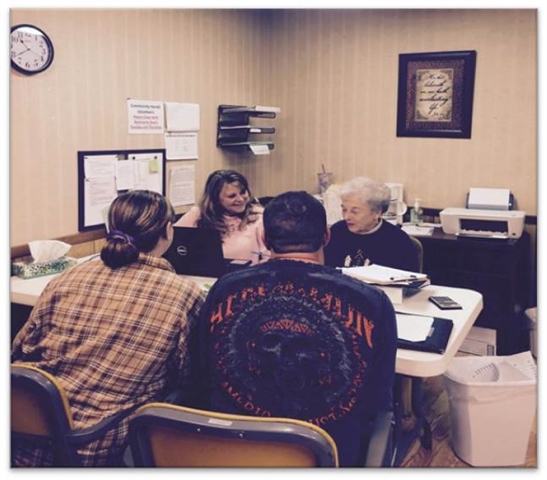 CONNECT WITH US
SUBSCRIBE TO OUR EMAILS
The latest news and information