CONNECT WITH US
SUBSCRIBE TO OUR EMAILS
The latest news and information
New Church on S. Carrollton and Freret hosts Dec. 6 event to fund facility repairs
November 24, 2014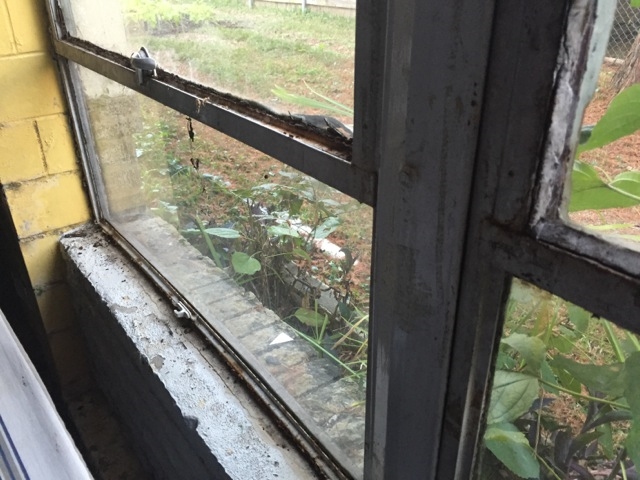 The New Church on South Carrollton and Freret Streets in New Orleans is growing! As a restart through the Conference Church Extension and Transformation effort, the church has nearly tripled worship attendance in the last five months.
But there are physical challenges for the growing congregation. Since the restart, the church has repaired three roofs and has repaired leaks that have "plagued" the church facility. The congregation is also tackling a significant problem with mold and rust on windows.
Setting aside the amount of money it takes to fix these problems, and to begin to update a 100-year-old sanctuary for electrical needs, light, sound and video needs has not been an easy task.
The church's surrounding community is looking for a safe place for children—a place where young people "develop an idea of what healthy relationships are," according to Rev. Sione Tu'uta, member of the pastoral team. "Right now, we don't have a very safe place for children's ministries."
To connect with the surrounding community, the New Orleans based church has held several "outside the box" events, including a dog wash for passersby. The church is also hosting a fund-raising dinner on Dec. 6 as part of a celebration of Carrollton UMC's "old faith in a new beginning."
WWL-TV's Sally Ann Roberts will serve as the featured speaker for the event, which will be held at 921 S. Carrollton Ave. starting at 6:30 p.m. Find out more about the event here. A 100th year celebration of the church's sanctuary will be held the next morning during worship services.
Rev. Tu'uta asks everyone in the Louisiana Conference to support the church restart with "fervent prayer, asking for a clarity of vision and for the protection of the attempt to build relationships with this neighborhood." To find out more information about the project, contact Rev. Tu'uta at (504) 861-7597.

CONNECT WITH US
SUBSCRIBE TO OUR EMAILS
The latest news and information