CONNECT WITH US
SUBSCRIBE TO OUR EMAILS
The latest news and information
Covenant UMC hosts bike-a-thon for St. Jude Children's Hospital
November 18, 2014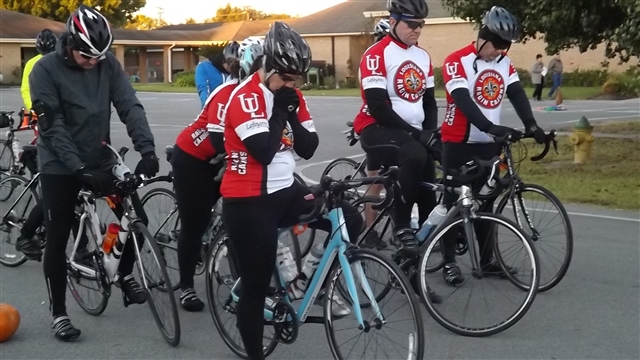 Bikers pray before beginning 100-mile bike journey during The Great Pumpkin Ride
Nearly $7,000 was raised Nov. 1 during The Great Pumpkin Ride, an annual bike-a-thon benefitting St. Jude Children's Research Hospital, hosted by Covenant UMC in Lafayette.
In its tenth year, the event was enjoyed by 146 participants, riding distances ranging from between 10 to 100 miles.
Harlan Ellenger, 13, was on hand to "kick off" the riders by dropping a 75 pound pumpkin from a fireman's ladder provided by the Lafayette Fire Department. Ellenger received successful surgery on Aug. 11 at the Memphis children's hospital for the removal of a brain tumor.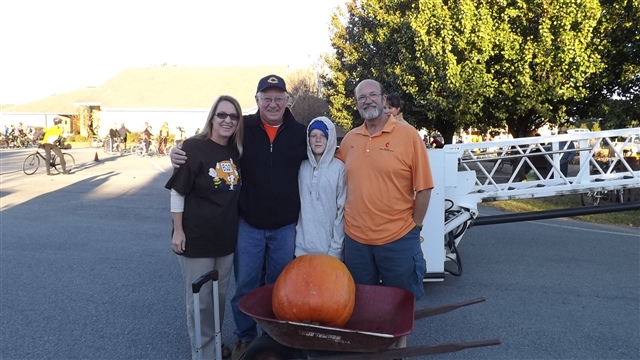 Marta Ellenger, bike-a-thon organizer, is pictured with Judge Herman Clause, Harlan Ellenger, Rev. Chris Blanchard (pastor of Covenant UMC) and "The Pumpkin"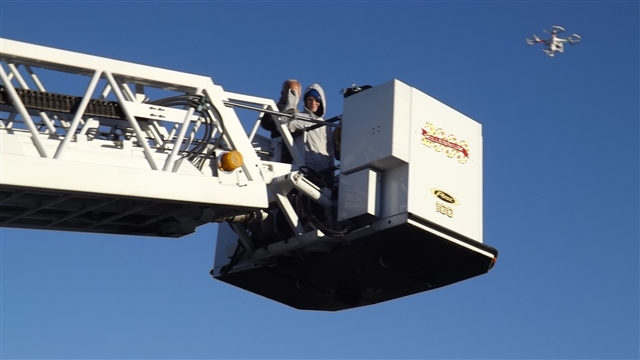 Harlan Ellenger prepares for bucket drop signaling the start of The Great Pumpkin Ride

CONNECT WITH US
SUBSCRIBE TO OUR EMAILS
The latest news and information