CONNECT WITH US
SUBSCRIBE TO OUR EMAILS
The latest news and information
Baton Rouge District Habitat Build nears completion
October 30, 2014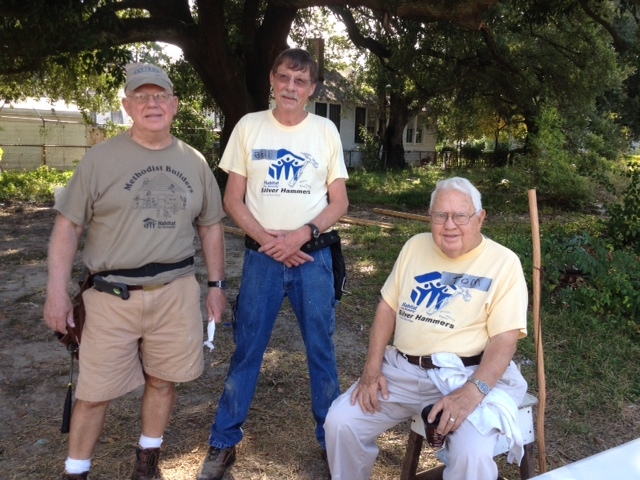 Kerry Hawkins, Bill Farmer and Tom Pryun, all members of the Silver Hammers, are members of University, First and Broadmoor UMCs in Baton Rouge
Volunteers from the Baton Rouge District will soon complete their 32nd Habitat home built with funds and labor provided by area United Methodist churches.
Bishop Cynthia Fierro Harvey, her husband Dean Harvey, and members of the Louisiana Conference staff worked alongside some of these dedicated volunteers Oct. 29, wielding paint brushes and sharing fellowship with a core group of workers known as the Silver Hammers.
Kerry Hawkins, Bill Farmer and Tom Pryun, all members of the Silver Hammers team, were spotted on the construction site that day. Hawkins, Farmer and Pryun are, respectively, members of University, First and Broadmoor UMCs in Baton Rouge. The Silver Hammers are largely a group of retirees that serve as a core group that works every Wednesday on the yearly Habitat build, which is constructed during months in the fall.
Hawkins describes the group as having a range of construction abilities from "skilled" to "handy," he said with a laugh. He added that he has "been told" that the "silver" part of the group's name alludes to the hair color of many of the group's members.
Throughout the fall, close to 10 United Methodist churches in the Baton Rouge District have worked on the build every Wednesday and Saturday, providing construction volunteers and bringing lunch to hungry painters, caulkers and wood workers. Yesterday's lunch was provided by the members of Magnolia UMC in Greenwell Springs, and delivered by Sue Ann Conerly and Rev. Susie Thomas, pastor of Magnolia and Deerford UMCs.
Pryun--who is one of the original organizers of the Baton Rouge project, and has been a member of Broadmoor UMC for more than 50 years--explained that the property for this year's project was previously the site for Fairfield Elementary, which has been demolished. "I grew up just a couple of streets over on Washington Street, and I attended Fairfield Elementary as a child. It is exciting for me to see this property being used to build homes for deserving families," he said.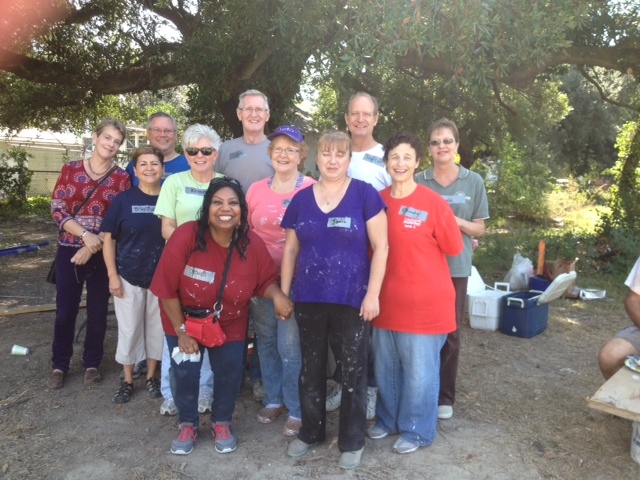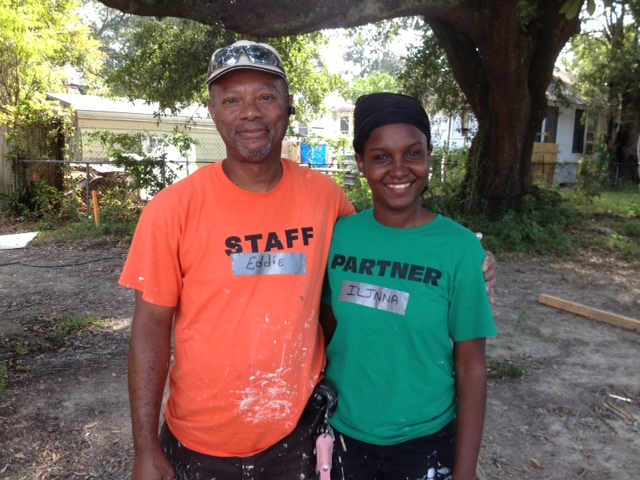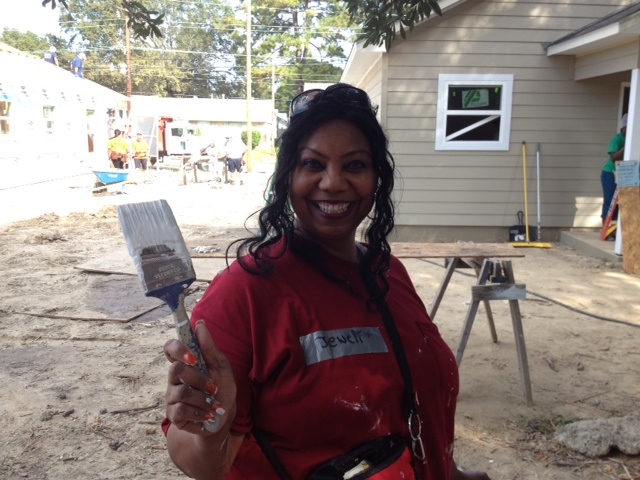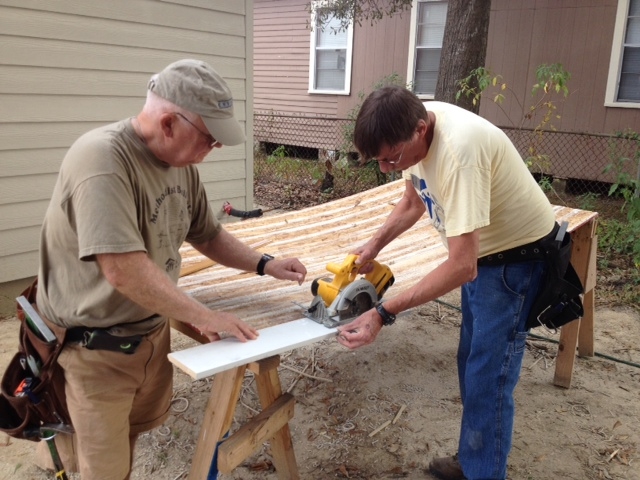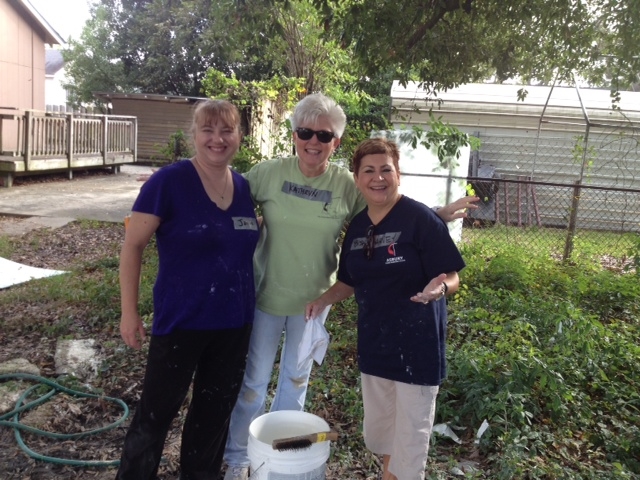 CONNECT WITH US
SUBSCRIBE TO OUR EMAILS
The latest news and information