CONNECT WITH US
SUBSCRIBE TO OUR EMAILS
The latest news and information
UM Student Day is Nov. 23
October 28, 2014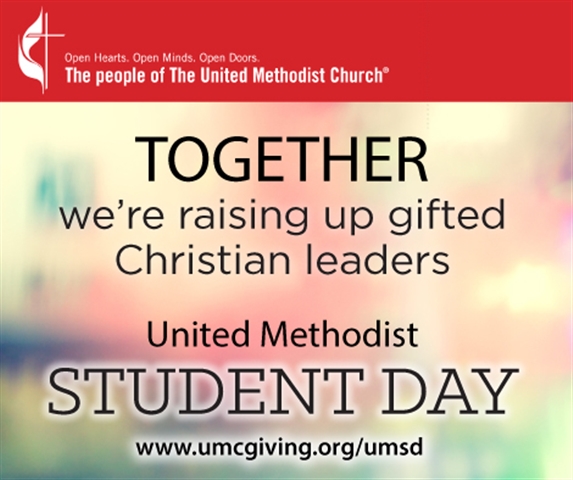 United Methodist Student Day calls the church to support students as they prepare for life in uniting faith with knowledge. The offering provides scholarships for qualified United Methodist students.
A collection of resources has been collected to download and use in your own church communications. This kit (link: http://www.umcgiving.org/resource-articles/united-methodist-student-day-pastors-leaders-kit) includes Facebook images, infographics, e-books and other resources to help promote this United Methodist Student Day.
Thank you for your continued support of United Methodist Student Day offering.

CONNECT WITH US
SUBSCRIBE TO OUR EMAILS
The latest news and information