CONNECT WITH US
SUBSCRIBE TO OUR EMAILS
The latest news and information
LAVIM sends mission to the middle of Cuba
October 14, 2014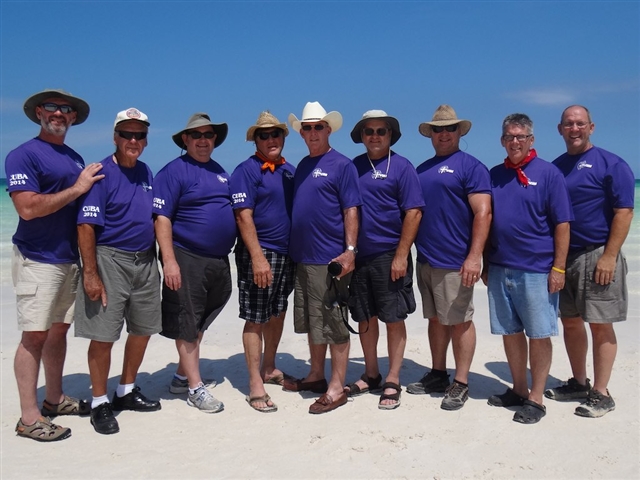 Nine Louisiana Volunteer in Mission volunteers recently traveled to the middle of Cuba to Ciego de Avila Iglesia Metodista. Ciego de Avila is strategically located in the middle of the island.
The team was in Cuba to share the love of Jesus Christ while working on concrete walls and completing the electrical wiring for a three-story parsonage/guest house.
Pastor Andres Rodriquez said that the building will not only provide a home for his family, but the extra rooms will be used as a half-way rest stop for volunteer teams and pastors traveling from one end of the island to the other. The church hopes to finish the parsonage by December.
The LAVIM team also joined Methodists from churches across the Ciego de Avila District during a large Baptism celebration on a small beach. Bishop Ricardo Pereira and Rev. Carlos Perez, District Superintendent, led worship with over 300 people present – 100 of whom were baptized. "New believers of all ages waded back to the shore with joyful faces and loving embraces from their new church family," said Rev. Mark Martin, Cuba team captain and associate pastor for NewSong UMC in Prairieville.
Team members included, left to right, John Carroll (First UMC, Pineville), Doyle Coffelt (Faith Community UMC), Ron Sherwood (First UMC in Cleburne, Texas), Steve Christ (NewSong UMC), Joel Walton (NewSong UMC), Scott Farquhar (First UMC in Cleburne, Texas), Louis Marionneaux (NewSong UMC), Mark Martin (NewSong) and Joe Himes (FUMC Clever, Missouri).
"The genuine love and hospitality shown by the Cuban congregation overwhelmed our team with the love and grace of God. We were inspired by the Spirit-filled worship services with the small church of 80 members. On Sunday the church was filled to capacity with over 140 people present," added Rev. Martin.
If you would like to be a part of a LAVIM team to Cuba, the next scheduled mission will be in October of 2015. For more information, contact Dr. Mark Martin at drmrmartin@yahoo.com.
For more information about Louisiana Volunteers in Mission visit here.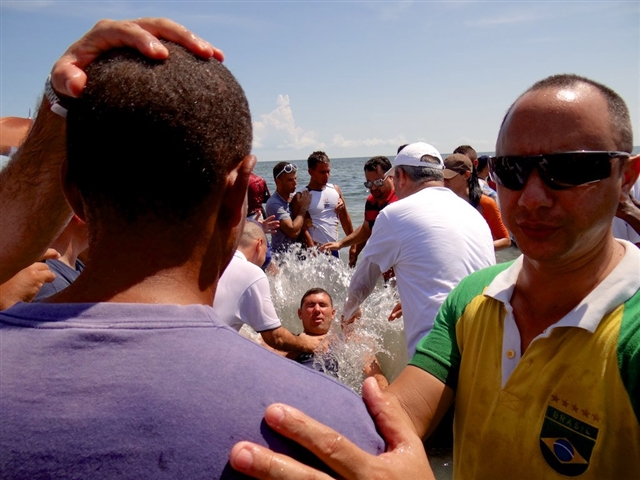 CONNECT WITH US
SUBSCRIBE TO OUR EMAILS
The latest news and information