CONNECT WITH US
SUBSCRIBE TO OUR EMAILS
The latest news and information
United Methodist churches work together to fight hunger
October 09, 2014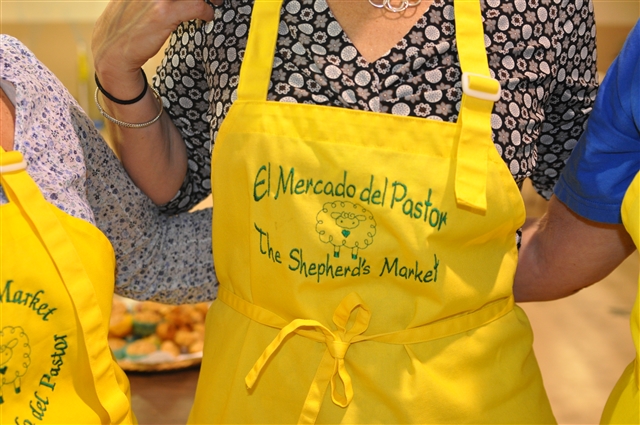 Volunteers at The Shepherd's Market wear identifying aprons as they work in the client-choice food pantry sponsored by and housed at St. John's UMC in Baton Rouge.
Nashville, Tenn.: Local United Methodist churches will Rethink Church and fight hunger this fall with a new effort aimed at feeding individuals and equipping communities near and far.
Congregations are encouraged to dedicate a Sunday to hunger awareness with free bulletin covers and worship slides that are available for download.
Churches with existing hunger ministries may download 15- and 30-second videos for use in worship services or social media. Customized ads are also available by emailing mediaservices@umcom.org. National advertising will occur on the Food Network through Nov. 9.
United Methodist Communications has also provided ten tips for congregations wanting to create a hunger ministry.
For more information about how The United Methodist Church is fighting hunger to change lives and transform the world, go to http://rethinkchurch.org/articles/hunger.

CONNECT WITH US
SUBSCRIBE TO OUR EMAILS
The latest news and information