CONNECT WITH US
SUBSCRIBE TO OUR EMAILS
The latest news and information
Warren UMC, Lake Charles hosts school supply giveaway, community celebration
September 17, 2014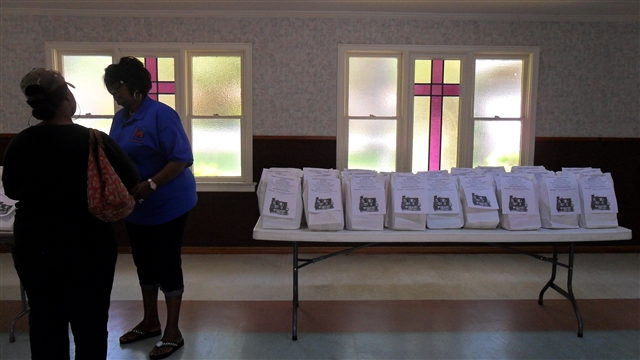 Warren United Methodist Church in Lake Charles gave out a total of 150 bags loaded with school supplies during its annual "Back To School Bash" held Aug. 9.
Kids from grades K – 12 throughout the community not only received the bags, but they enjoyed a lunch of hot dogs, chips and cookies, which was also served to their parents. Snow cones made by the church's Boy Scout troop were also enjoyed by the crowd.

Rev. Davis W. Clark, pastor of Warren UMC, spoke to the children and parents on how important it is to stay focused and to earn an education. The evening concluded with a special program featuring "Personalities of the Bible," with church members portraying Bible characters.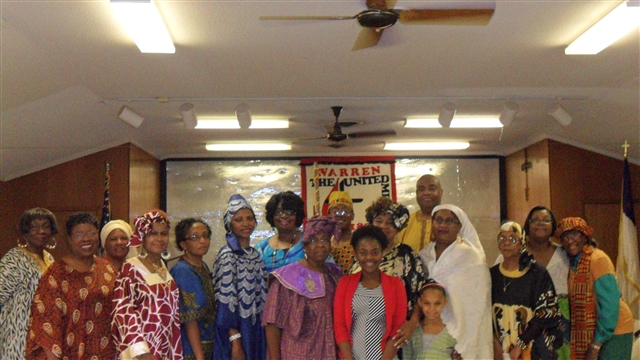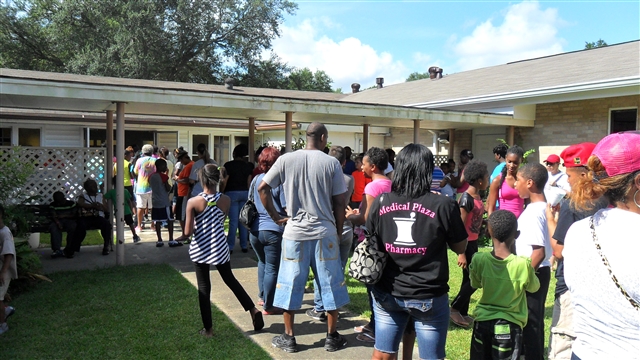 CONNECT WITH US
SUBSCRIBE TO OUR EMAILS
The latest news and information