CONNECT WITH US
SUBSCRIBE TO OUR EMAILS
The latest news and information
Backpack ministry serves border students
September 02, 2014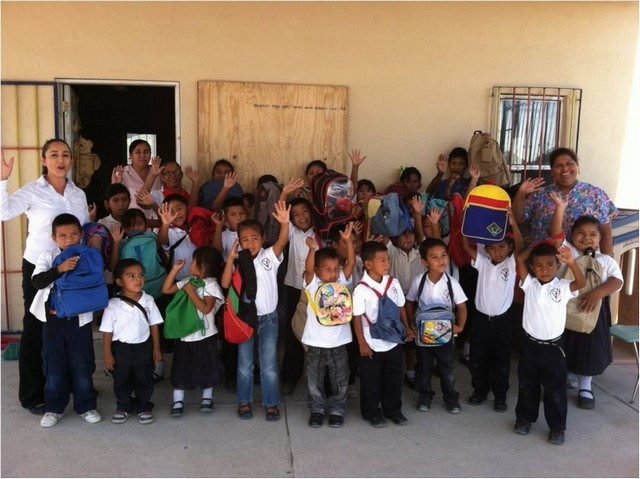 Willie Berman, GBGM Missionary and Manos Juntas Director, is asking for continued support with a "backpack" ministry program which is part of the Methodist Border Friendship Commission outreach.
While stores are still offering school supplies on sale, please help the program by buying extra for these deserving students.
Below is the school backpack supplies list. If churches can store the supplies for a short while, Willie will arrange for the supplies to be picked up by teams coming to Mexico. Funds can also be donated to this worthy cause.
Please contact Willie or Susan with any questions about this...and please feel free to pass this along. Thank you for your continued support!

Willie Berman
GBGM Missionary / Manos Juntas Director
U.S. cell phone 956-648-8712
Susan Hellums
Border Area Mission Coordinator
c/o First United Methodist Church
4200 North McColl Road
McAllen, TX 78504
(956) 648-8509
cell: (956) 686-3784

Border Backpacks/School Supplies for 2014/15 School Year, for Mexico
Backpack/school bag
8 oz bottle of glue
2 glue sticks
box of (8) watercolor colors
box of Crayolas - 24 colors
pack of 10 pencils (black or blue)
pencil sharpener (plastic with attached holder for shavings)
pencil eraser
pack of (12) colored pencils
ballpoint pens
scissors (blunt tipped)
small plastic pencil holder - box (not soft kind)
2 notebook (spiral wide ruled)
ruler (unbreakable/metric, no metal edge)
calculator (+,-,x,/)
For United States, need all the above PLUS
2 packages wide ruled loose leaf paper
2 composition books
1 package construction paper
5 pocket folders with brads (1 each color: red, yellow, green, blue and purple)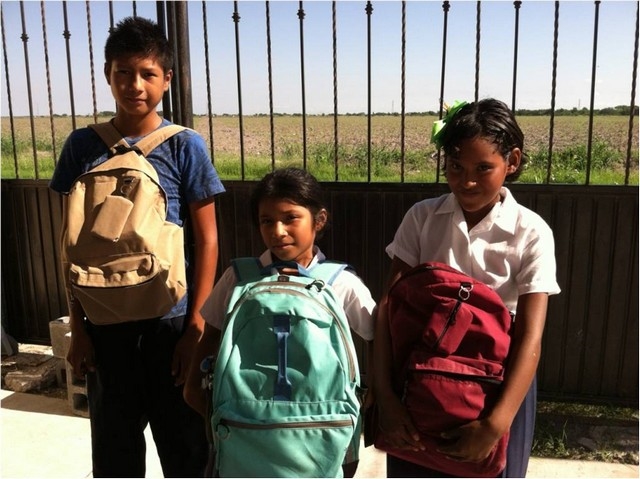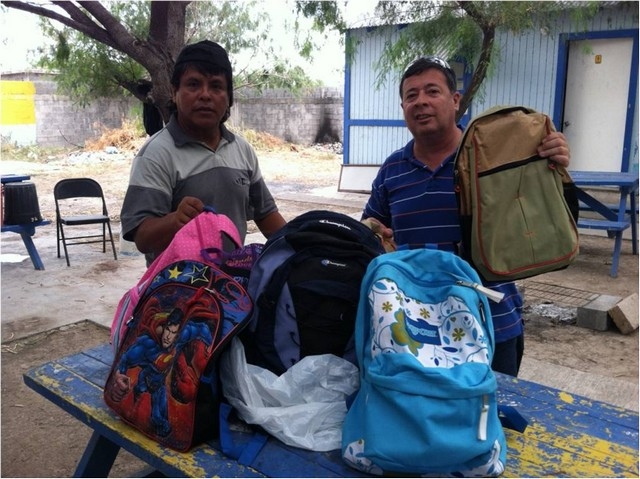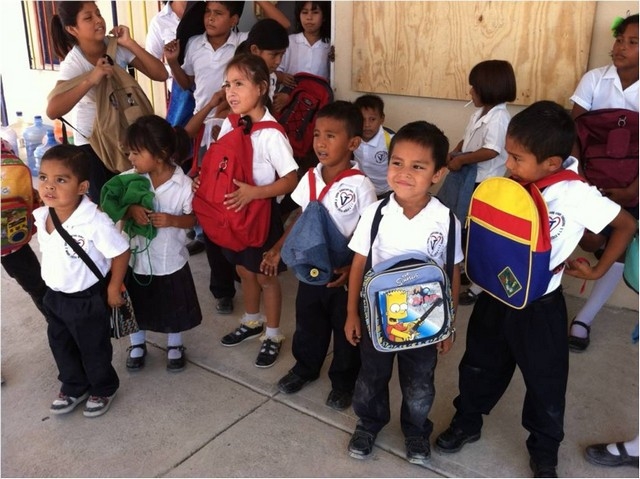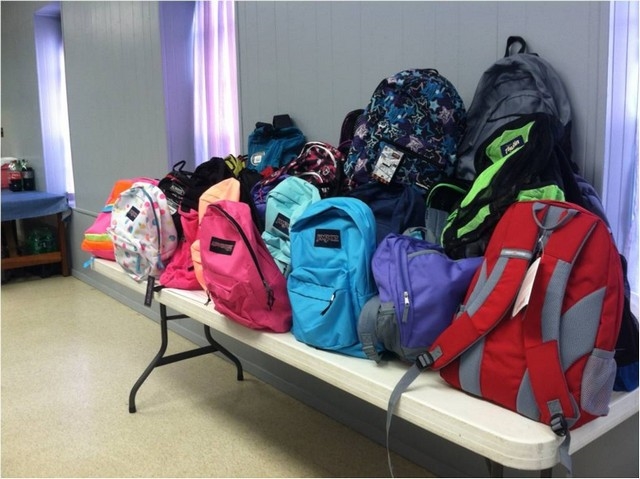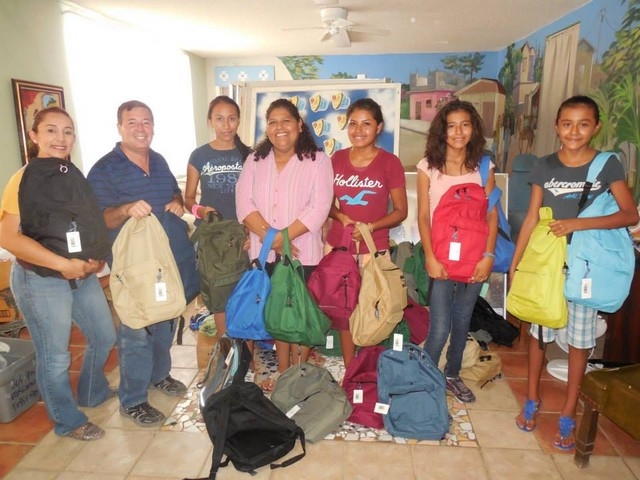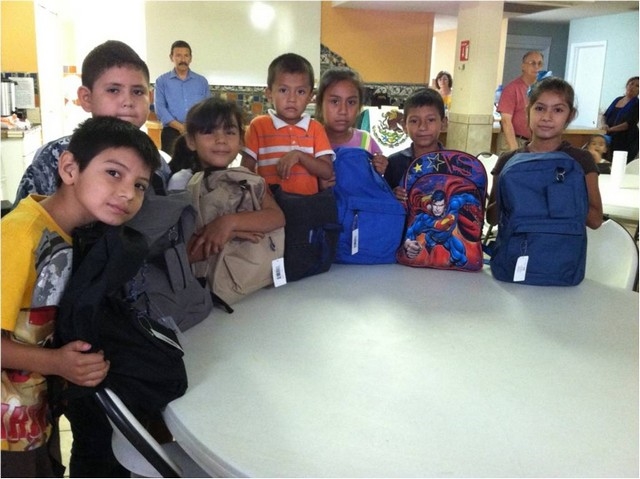 CONNECT WITH US
SUBSCRIBE TO OUR EMAILS
The latest news and information