CONNECT WITH US
SUBSCRIBE TO OUR EMAILS
The latest news and information
GBGM missionaries to Panama visit Louisiana Conference Sept. 17-23
August 26, 2014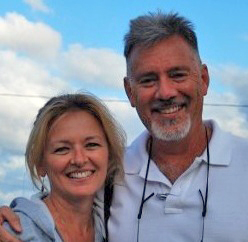 Cindy and David Ceballos, long-term Individual Volunteers through GBGM, are coming to Louisiana Sept. 17-23. During their itineration, they will be based out of Lafayette, and travel for visits to churches in Baton Rouge, Eunice and Natchitoches.
The couple will speak the evening of Sept. 18 at Ingleside UMC, Baton Rouge; the evening of Sept. 19 at First UMC, Eunice; the morning of Sept. 21 at Asbury UMC, Lafayette; the evening of Sept. 21 at First UMC, Natchitoches; and Sept. 23 at the Wesley Foundation of Northwestern State University in Natchitoches.

Presently, the Ceballos serve in Panama where David is a church developer and Cindy serves as a community health coordinator. They have hosted Louisiana VIM teams at their present site in Panama and at their former assignments in Honduras and Spain. A reunion of past team members will be held Saturday, Sept. 20 in Lafayette. Contact Vicki Sydboten for more information at vickisydboten@hotmail.com.
View bios for the missionary couple, Cindy Caballos here and David Ceballos here.
CONNECT WITH US
SUBSCRIBE TO OUR EMAILS
The latest news and information