CONNECT WITH US
SUBSCRIBE TO OUR EMAILS
The latest news and information
Mt. Zion UMC, New Orleans celebrates 144th anniversary of ministry
August 19, 2014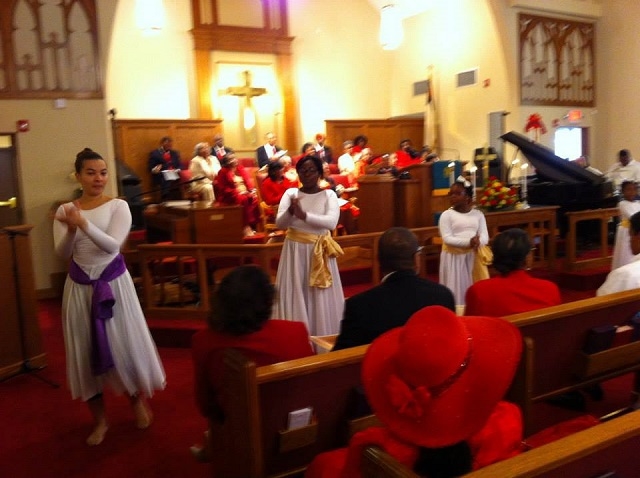 Mount Zion UMC in New Orleans celebrated 144 years of ministry on July 27 during the 9 a.m. worship service. Rev. Hadley R. Edwards, New Orleans District Superintendent, spoke on "Changing Hearts for God." The theme for the anniversary celebration was "A People of Vision Serving an Omnipotent God."
Dr. S. Carver Davenport, director of music, led the Mount Zion Sanctuary Choir through the worship service which featured Rev. Sonya R. Lars (pastor of Mt. Zion) and Katie Bell as soloists. Prior to the service, the Praise Team, led by Andrea Jackson and assisted by Katie Bell on the saxophone, performed for the first time. Adonais' Footsteps, the liturgical dance team led by Kristine Wilson, was featured.
Church members remarked on a wall display of fish which represent individual "anniversary" gifts given by members and friends. Representing donations as small as $5, and as much as $500, the financial offerings will help with church operations. Mt. Zion is approaching their $20,000 goal with the campaign.
Mount Zion UMC, 2700 Louisiana Avenue, holds Sunday worship at 9 a.m. with Children's Church (PB&J) running concurrently; STARs exercise class is at 5 p.m. on Tuesdays; Bible Study is on Wednesday nights at 6 p.m. in the Fellowship Hall.

CONNECT WITH US
SUBSCRIBE TO OUR EMAILS
The latest news and information