CONNECT WITH US
SUBSCRIBE TO OUR EMAILS
The latest news and information
GBGM missionary to Cambodia visits Louisiana Conference during itineration
August 18, 2014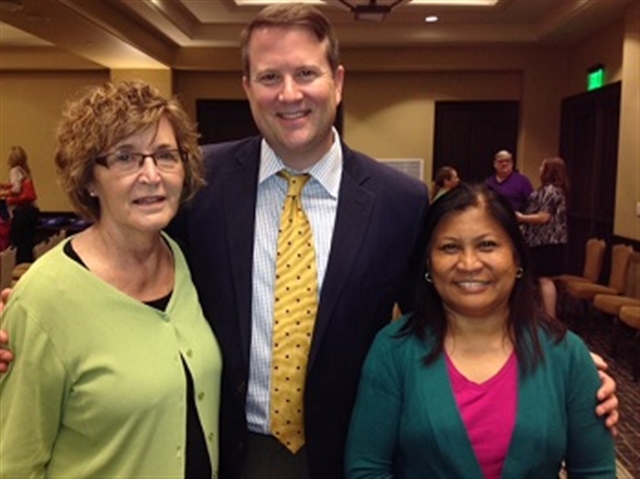 Helen Camarce, GBGM missionary to Cambodia and treasurer for Methodist missions in Cambodia and Southeast Asia, visited 13 churches in the Louisiana Conference during her recent itineration to the United States.
Camarce enjoyed her time in Louisiana, and was especially appreciative of "establishing relationships" with congregations. She has been a missionary for 14 years, with the last four years served in Cambodia.
Pictured in the photo above is Camarce with Judy Foust, Cambodia missions liaison for First UMC in Baton Rouge, and Rev. Brady Whitton, pastor of First UMC.
McGuire UMC in West Monroe was one of the 13 United Methodist churches visited by Camarce during her trip to Louisiana. Enjoy this video of her presentation here.

CONNECT WITH US
SUBSCRIBE TO OUR EMAILS
The latest news and information