CONNECT WITH US
SUBSCRIBE TO OUR EMAILS
The latest news and information
Roberts United Methodist Church holds 'Back to School Bash'
August 12, 2014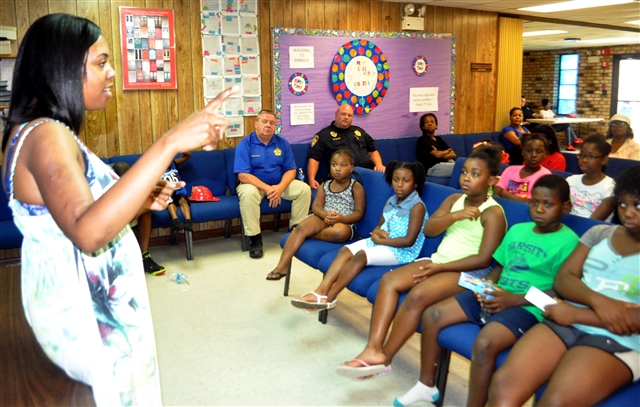 DENHAM SPRINGS – A tradition that goes back more than 65 years continued Saturday (July 26) at Roberts United Methodist Church.
The Church held its annual "Back to School Bash" in preparation for the start of the 2014-15 school year.
A diverse group of nearly 100 kids received free school supplies and heard motivational messages from representatives of the business community and local law enforcement.
"It's about far more than just school supplies," Rev. Debra Williams said. "This event is about delivering words of wisdom to young people."
Three ladies who attended the church during much of their childhood returned to speak to the youngsters on principles of success.
The speakers included Maya Flowers, April Lovelady and Dr. Akayla Robinson.
Flowers, an attorney with the Gordon McKernan Law Firm, graduated from Episcopal High School and Hampton University in Virginia. She also completed studies at Southern University Law Center.
Lovelady, a Denham Springs High School alumnus, graduated from Texas A&M, works with the LSU Ag Center.
Robinson, a native of Denham Springs and 2002 graduate of DSHS, practices Family Medicine at Baton Rouge General Medical Center-Bluebonnet. She earned degrees from Xavier and Morehouse universities.
The three ladies spoke about topics ranging from the importance of staying in school to the importance of avoiding peer pressure and – most of all – keeping the faith.
"It's great to be able to come home and give back to the community," Robinson said. "The main thing I wanted to tell them was that if God wants it to happen, it will work out. "Success in life comes through obedience, being mindful of whom you associate with, and doing the right thing," she said.
Representatives from the City of Denham Springs, the Denham Springs Police Department, Livingston Parish Sheriff's Office DARE program and Louisiana State Police also participated in the event.
Youngsters also received door prizes that ranged from book bags and flash drives to calculators and day-planners. The kids also enjoyed a spacewalk, games, demonstrations by the Denham Springs Fire Department and Louisiana State Police. They also received free hot dogs for lunch as part of the festivities.
This year's event marked the third conducted by Roberts United Methodist, which celebrates its 120th anniversary next month.
The program's roots date back to the 1940s when parishioners raised money to purchase school supplies and textbooks for students at the now-defunct West Livingston School, which served the Black community before integration.
"They used to do this in the summer after Bible School was finished because supplies weren't sufficient – not even the number of textbooks," Williams said. "It became a ministry through the church and has since become a community-wide project."
The project reaches out to any child in the community who needs supplies before the start of the school year.
"We do this to make sure any child who comes here in need of school supplies can get them," she said. "It's one of the most important ways we can reach out to the community."
By John Dupont
The Livingston Parish News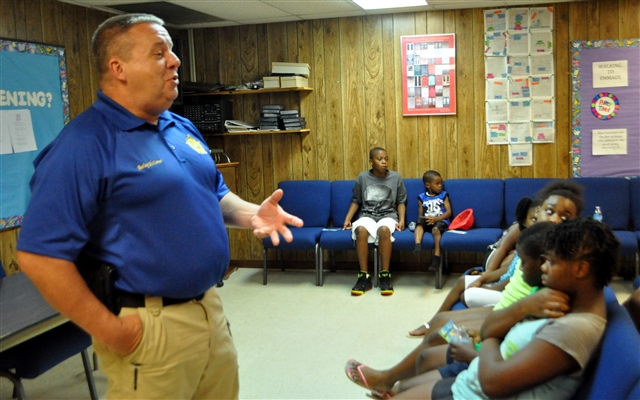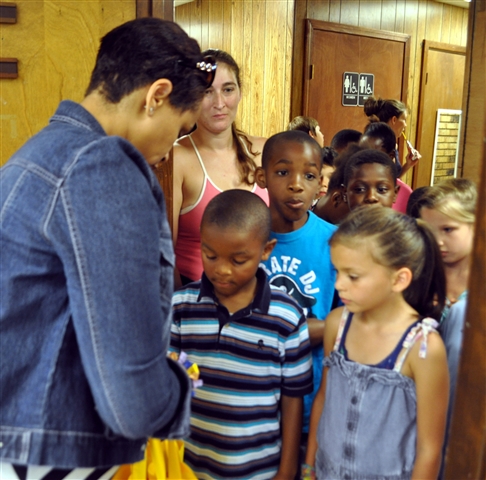 CONNECT WITH US
SUBSCRIBE TO OUR EMAILS
The latest news and information