CONNECT WITH US
SUBSCRIBE TO OUR EMAILS
The latest news and information
Centenary named among nation's top colleges
August 06, 2014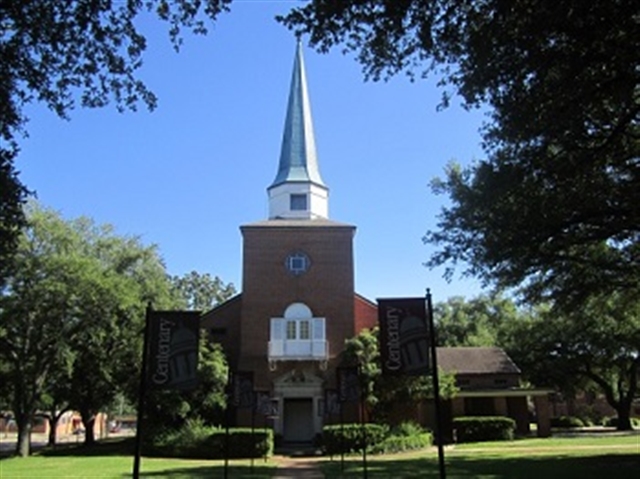 SHREVEPORT, LA —Forbes has named Centenary College of Louisiana one of the South's "Top 100" colleges for 2014 in its annual ranking released Wednesday. The college climbed nine spots to 99 from the 2013 list.
"This national recognition is an important endorsement of our distinctive approach to providing a rigorous liberal arts education," said Jenifer K. Ward, provost and dean of the college. "Centenary's great faculty and staff challenge and support students at every stage of their college careers, helping them discover their passions and preparing them for productive and meaningful leadership as they move out into the world."
Centenary also improved in Forbes' overall list of "America's Top Colleges" in 2014 and was recognized as one of the country's "Best Private Colleges" for the seventh consecutive year, placing it in the top 15% of the nearly 4,000 colleges and universities in the United States.
Forbes partners with the Washington, D.C.-based Center for College Affordability and Productivity (CCAP) to calculate its rankings of 650 colleges and universities, with a distinct focus on the return on student investment. High rankings reflect impressive student satisfaction and graduation rates, alumni career success and low student debt.
Centenary joins the other 15 Associated Colleges of the South (ACS) schools in the ranks of the top 100 colleges in the South. The list also features fellow Louisiana institutions Tulane University, LSU Baton Rouge and Louisiana Tech.
CONNECT WITH US
SUBSCRIBE TO OUR EMAILS
The latest news and information