CONNECT WITH US
SUBSCRIBE TO OUR EMAILS
The latest news and information
2016 General Conference logo unveiled
August 06, 2014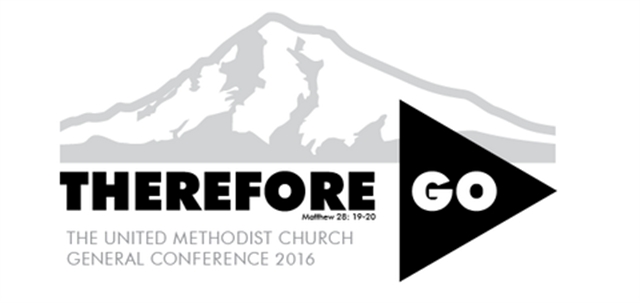 Nashville, Tenn.: The Commission on the General Conference has chosen a logo for the 2016 General Conference.

United Methodist Communications developed the logo to complement the theme of the 2016 General Conference, "Therefore go," which the Commission chose in 2013. Stephanie Henry of the Upper New York Annual Conference chairs the Logo and Theme Committee.
The theme is based on the Great Commission set forth in Matthew 28:19-20: "Therefore go and make disciples of all nations, baptizing them in the name of the Father and of the Son and of the Holy Spirit, and teaching them to obey everything I have commanded you. And surely
I am with you always, to the very end of the age." (NIV)
General Conference is the top policy-making body of The United Methodist Church which meets once every four years. The conference can revise church law, as well as adopt resolutions on current moral, social, public policy and economic issues. It also approves plans and budgets for church-wide programs.

CONNECT WITH US
SUBSCRIBE TO OUR EMAILS
The latest news and information