CONNECT WITH US
SUBSCRIBE TO OUR EMAILS
The latest news and information
Berman visiting conference churches
July 29, 2014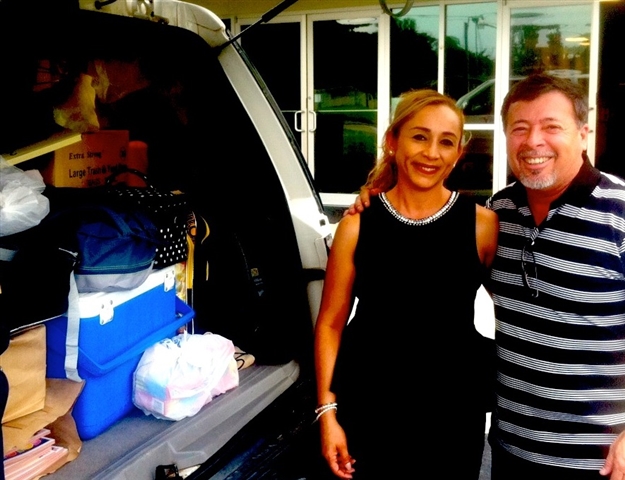 Willie Berman, General Board of Global Missions missionary to Mexico and director of the Manos Juntas ministry, is traveling through Louisiana this summer, visiting local churches.
Louisiana Volunteers in Mission medical and construction teams are continuing to go to Mexico and are expecting to increase in numbers. Willie and his wife, Veronica, have shared this story during their tour of churches in south Louisiana, inviting others to join them in ministry. The Bermans continue their tour through the conference with the following itinerary:
First UMC, Bossier at 6 p.m. July 30
Broadmoor UMC, Shreveport at 6 p.m. July 31
Trinity UMC, Ruston at 6:30 p.m. Aug. 1
Ida UMC at 6 p.m. Aug. 2, and
Asbury UMC on Sunday morning Aug. 3.
On his tour, Berman is picking up donated school supplies for "Border Backpacks," a program of the Methodist Border Friendship Commission. Berman invites local churches to be a part of this valuable ministry that helps underserved students on both sides of the Mexican/US border.
To coordinate supply pickup, Berman can be reached at (956) 648-8712. Susan Hellums, Border Area Mission Coordinator, can be reached at (956) 648-8509.
Willie would love to make time to visit with any congregations on the route to share with them the ministry of the border. Tom Dungan is the contact for a visit at (318) 564-8644 or Rev. Ricky Willis at rwillis433@hotmail.com
For more information about Louisiana Volunteers in Ministry, link here.

CONNECT WITH US
SUBSCRIBE TO OUR EMAILS
The latest news and information