CONNECT WITH US
SUBSCRIBE TO OUR EMAILS
The latest news and information
SCJ Disaster Academy is Sept. 7-11
July 24, 2014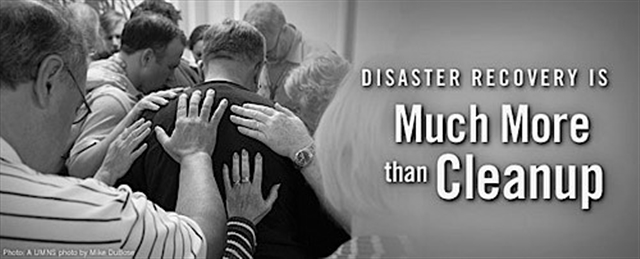 If you are interested in serving people affected by disaster, at any stage of response and recovery, this event is for you. Experience workshops relevant to all levels of skill and interest including Early Response, Spiritual and Emotional Care, UMCOR and its programs, Site Assessment, Clean-Up, Roles in Response, Long-Term Recovery and more! And with early bird registration of $175 (covering meals and housing for this 4 day event), this promises to be an affordable, informative and exciting time for all!
The SCJ Disaster Academy, slated Sept. 7-11, will be held at Canyon Camp and Conference Center, 31600 Camp Road in Hinton, Oklahoma.

Please note that this Academy is not just for ERT's. It is geared towards people with all levels of interest in disaster response, including VIM teams participating in long-term recovery.
CONNECT WITH US
SUBSCRIBE TO OUR EMAILS
The latest news and information