CONNECT WITH US
SUBSCRIBE TO OUR EMAILS
The latest news and information
Joint ministry assists elderly in Destrehan
July 16, 2014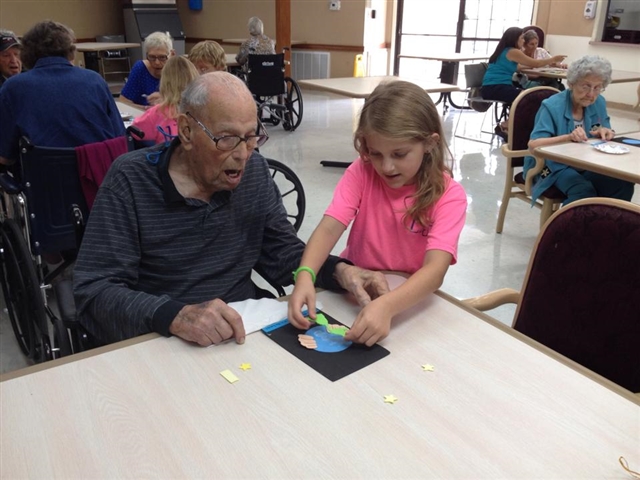 Volunteers from New Life Community Church, the joint ministry of Luling United Methodist Church and First Union Presbyterian Church, recently visited Ormond Nursing and Care Center in Destrehan. While there, volunteers assisted the residents in a craft activity and also served them snowballs.
The church regularly volunteers in the community through various outreach projects as part of their commitment to living, leading, and loving for Jesus Christ. Past projects have included volunteering at the ARC Cajun Village thrift store in Boutte, gardening at Luling Elementary School, baking cookies for community workers and participating in the St. Charles Parish Trash Bash.
Church pastor is Louisiana Conference United Methodist elder, Rev. Wayne Taylor.
In the above photo, church volunteer Sarah Green assists Henry Hoffman, a resident of the Ormond Center, with a craft.

CONNECT WITH US
SUBSCRIBE TO OUR EMAILS
The latest news and information