CONNECT WITH US
SUBSCRIBE TO OUR EMAILS
The latest news and information
Follow Facebook coverage of Annual Conference!
June 09, 2014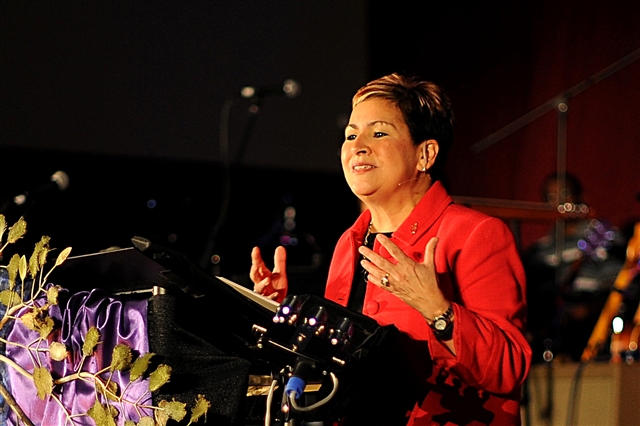 Bishop Cynthia Fierro Harvey told conference members, "The closer you get to God, the riskier it gets" during her Episcopal Address delivered last night at the 2014 Louisiana Annual Conference as part of the annual Communion Service. "Woven Together: Changing the World" is the theme for this year's Conference, being held at Centenary College in Shreveport, La. from June 8-11.
Prior to the start of the Communion Service, conference members gathered outside the Gold Dome on Centenary's campus for a Louisiana tailgate party, enjoying music, refreshments from food trucks and lots of fellowship with friends, old and new!
Follow the Conference Facebook page for pictures from the Episcopal Address, Communion Service and Tailgate . . . and for coverage of the Annual Conference through this Wednesday. Link here for photos. Also, link here to read Bishop Harvey's Episcopal Address.
CONNECT WITH US
SUBSCRIBE TO OUR EMAILS
The latest news and information