CONNECT WITH US
SUBSCRIBE TO OUR EMAILS
The latest news and information
Countdown to Annual Conference
June 03, 2014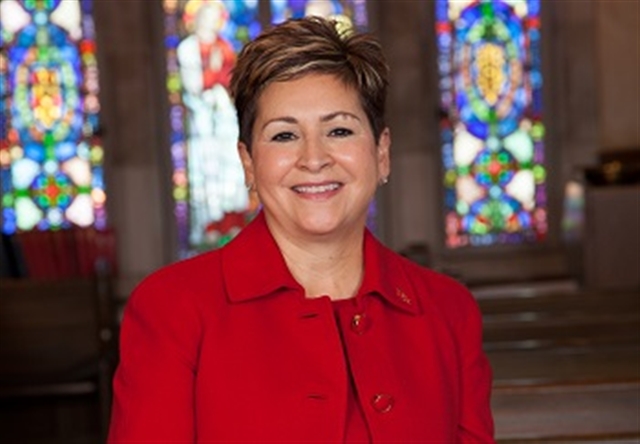 From June 8-11, we will all gather at the Gold Dome in Shreveport for the 2014 Louisiana Annual Conference. Appreciation to those who have joined together to pray for the Conference following Psalm 139, and for the beautiful prayer guide written by John Winn and Carole Cotton Winn.
Before you arrive in Shreveport, let me remind you of a few things:
If you have not pre-registered, be prepared to register on site. Registration fee is $40 per person
Sunday afternoon from 5-7 p.m., food trucks from the area will be at the Gold Dome ready to serve you unique and delicious food. You won't have to fight the crowds in busy restaurants in Shreveport. . . come directly to the Gold Dome and enjoy fellowship! One of the best things about Annual Conference is catching up with friends. Tailgating on Sunday afternoon is the perfect chance to visit. Bring a lawn chair, and you might dress comfortably because it will be hot.
The opening service begins at 7:30 p.m. (gathering music at 7:15 p.m.) with the Episcopal Address. Don't worry if you have just arrived or have come in from the Tailgate party. Come dressed as you are. Some will be coming from earlier church services and some from the Tailgate party. We just want you to be there and on time. It will be a wonderful kick-off to Annual Conference.
All worship services will be live-streamed, but it is no substitute for being present. This will allow those back home who are not delegates to participate in the worship services.
Monday morning, the Laity Session will be at Broadmoor UMC. Buses will transport laity to and from the Centenary campus. Look for bus stops which will be clearly marked at Jones Hall, Rotary dormitory and at the Gold Dome.
The clergy session will be, as usual, in Brown Chapel.
The Memorial Service, or Celebration of Life, will be held on Monday morning in the Gold Dome.
The Ordination and Commissioning Service will be on Monday night at First UMC, Shreveport.
We will elect delegates to the 2016 General and Jurisdictional Conference. Lists of those who have previously submitted their names are online, clergy and laity. Self-nominations will be accepted from the floor. We will elect four clergy and four lay delegates to each conference as well as alternates. You will receive a SIM card and a voting device. The hope is to complete all voting on Tuesday.
Tuesday evening will be a wonderful celebration of our life and work together as we award the first-ever "Wesleys." The event will be "a la" the Academy Awards. Attire for Tuesday evening can range from a tuxedo t-shirt, to a ball gown to your usual attire. The important thing to remember is that this is an evening for celebration. So, even if you don't have a tuxedo or a ball gown, you will not want to miss it!
The Pre-conference Report/Journal is available online.
The Conference Journal will be available on Amazon FOLLOWING ANNUAL CONFERENCE. We will notify you via e-blast when the Journal is available
Appointments will not be printed but will instead be available online.
There will be a Sending Forth Service on Wednesday around noon.
Members of the Council on Finance and Administration will be available in room 107 of the Smith Building during the lunch break on Monday to answer any detailed questions you might have.
Members of the Restructure Team will be available on Tuesday at noon in Kilpatrick Auditorium to answer questions you might have about the future restructure proposal.

See you in Shreveport!
Cynthia Fierro Harvey
CONNECT WITH US
SUBSCRIBE TO OUR EMAILS
The latest news and information