CONNECT WITH US
SUBSCRIBE TO OUR EMAILS
The latest news and information
Bishop Harvey leads consecration service at 2014 United Methodist Women Assembly in Kentucky
April 29, 2014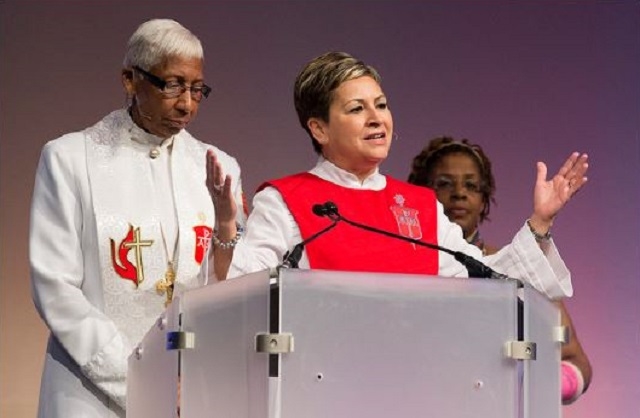 Bishop Cynthia Fierro Harvey led the consecration of deaconesses held the morning of April 27 during the 2014 United Methodist Women Assembly in Louisville, Kentucky. More than 6,500 United Methodist women attended this year's event, held in the Kentucky International Convention Center.
Keynote speaker for the Assembly was Hillary Clinton, who spoke for 45 minutes at the Saturday, April 26, morning worship service for the Assembly. United Methodist women have a great tradition of "rolling up our sleeves and taking the social gospel into the world," said Clinton.
Twenty-six women from 18 conferences were consecrated as United Methodist deaconesses during the closing plenary worship of this 19th quadrennial Assembly. Deaconesses and their male counterparts, Home Missioners, are called by God to lay vocations of help and a lifetime relationship in The United Methodist Church. Their work "alleviates suffering; eradicates causes of injustice and all that robs life of dignity and worth; facilitates the development of full human potential; and shares in building global community through the church universal."
Among those consecrated were Lee Anne Venable, Development Director for Habitat for Humanity in Baton Rouge, La., and Elizabeth Sevier Graham, Outreach Director for United Methodist Committee on Relief Sager Brown Depot in Baldwin, La., shown below with Bishop Harvey.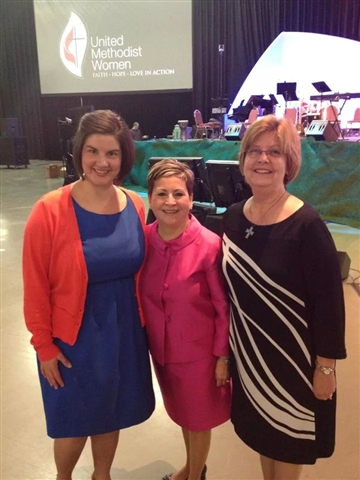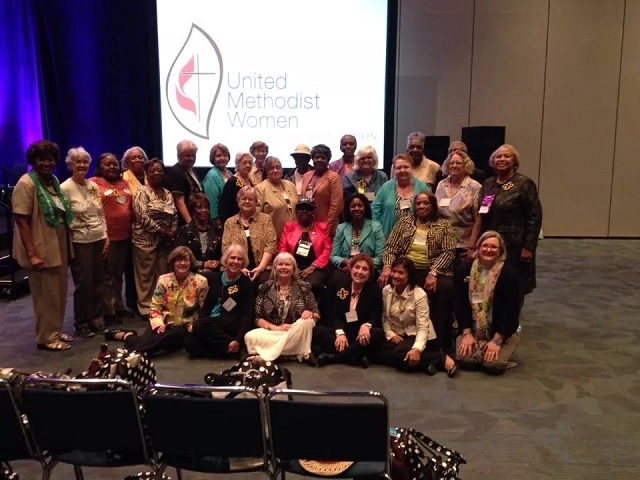 CONNECT WITH US
SUBSCRIBE TO OUR EMAILS
The latest news and information