CONNECT WITH US
SUBSCRIBE TO OUR EMAILS
The latest news and information
First UMC, Denham Springs collects food items for Mighty Moms ministry
April 21, 2014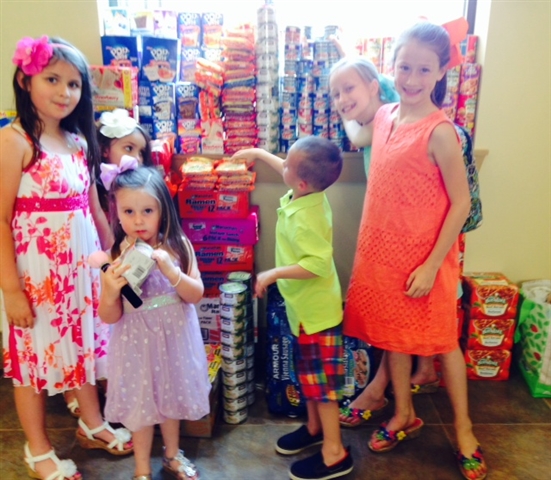 One in four children in Livingston Parish lives with hunger.
During Lent, First United Methodist Church in Denham Springs collected canned ravioli, toaster pastries, Vienna sausages, canned chicken and Ramen noodles each Sunday to be distributed through Mighty Moms, a nonprofit organization feeding hungry children.
The ecumenical team of volunteers started as group of mothers praying for their children. As needs came to their attention, Mighty Moms stepped up to provide sack lunches for Livingston Parish schoolchildren to take home for weekend meals. They progressed to a summer ministry that goes into impoverished neighborhoods in the parish, hosting Vacation Bible School-type activities, water games and providing food.
For more information about this ministry, contact Dawn Birdsong at dawn_birdsong@gmail.com

CONNECT WITH US
SUBSCRIBE TO OUR EMAILS
The latest news and information