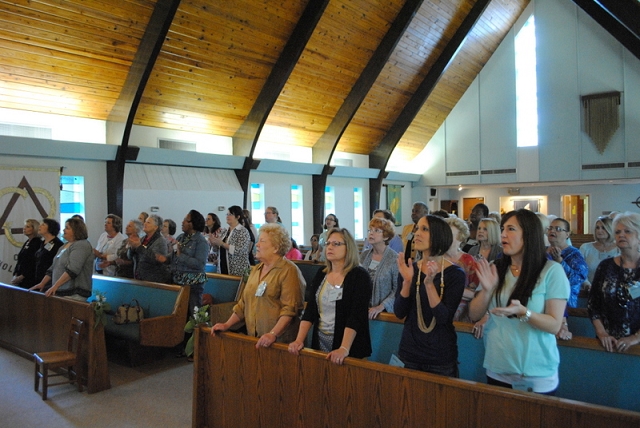 Luling United Methodist church hosted First Union Presbyterian Church for a women's retreat at the church on March 29. Forty-nine participants enjoyed fellowship, Bible reflection, prayer and worship during the event entitled "Come to the Well."
The day-long event was led by Rev. Deanna Matthews Young, associate pastor for Christ Church UMC in The Woodlands, Tex. Rev. Young "has a passion for helping others live into the fullness of life as a follower of Jesus Christ." Praise and worship music was led by the band, i-Witness.
The following Sunday, Luling UMC celebrated Women's Sunday with all aspects of the service--including the sermon--led by women of the church.