CONNECT WITH US
SUBSCRIBE TO OUR EMAILS
The latest news and information
Foundation begins new leadership class
March 25, 2014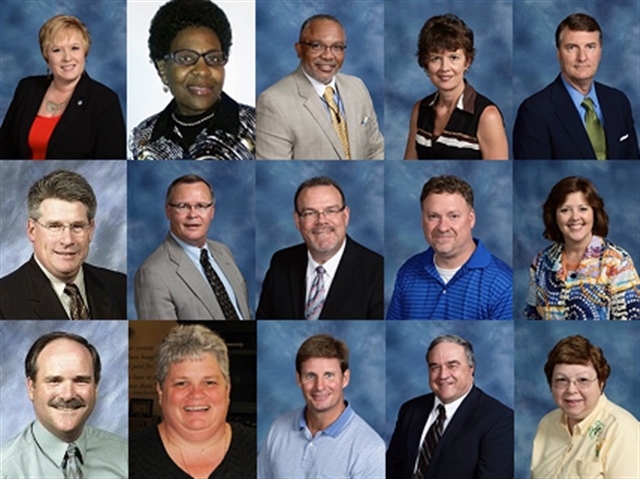 The United Methodist Foundation of Louisiana began a new class of Leadership Excellence Advancement Program (LEAP) March 10-13 at the Feliciana Retreat Center in Norwood. This retreat was the first of six to be held during the two-year, intensive training course.
LEAP is designed to develop potential for fruitful leadership among clergy. The 15 participants who started their training this month have been elders or local pastors for at least five years, yet still have 15 years or more remaining before mandatory retirement age. Eight of the 13 clergy persons who graduated from LEAP in 2013 are now holding positions of more responsibility within the Conference.
Participants were chosen based on exhibited gifts in leading their church in professions of faith, worship attendance, membership, missional outreach ministries and financial giving. Additionally, each applicant's qualifications were affirmed by Bishop Cynthia Fierro Harvey and the District Superintendent and lay leaders of the church they serve.
The 2014-2015 class of LEAP participants are Dr. Ramonalynn Bethley, Asbury UMC, Bossier City; Rev. Eunice Chigumira, Brooks Shaw Temple UMC, Belle Chasse; Rev. Clifton Conrad, Sr., Camphor Memorial UMC, Baton Rouge; Rev. Jo Ann Cooper, Noel UMC, Shreveport; Dr. Gregory Davis, Zachary UMC, Zachary; Rev. Doug de Graffenried, First UMC, Natchitoches; Rev. William Foster, Ringgold UMC, Ringgold; Dr. Daniel Gleason, Benton UMC, Benton; Rev. Henry Hamilton, Jr., First UMC, Leesville; Rev. Pattye Hewitt, Pearl River UMC, Pearl River; Rev. Karl Klaus, First UMC, Slidell; Rev. Tracy MacKenzie, Horseshoe Drive UMC, Alexandria; Dr. Timothy Smith, Gretna UMC, Gretna; Rev. Truman Stagg, Ferriday UMC, Ferriday; and Dr. Gloria Youngblood, DeQuincy UMC, DeQuincy.
They will learn from a variety of leadership pastors and community leaders and Rev. Janice Virtue, leadership consultant and educator, will serve as program guide. She is an ordained elder in the UMC and holds a master of divinity from Perkins School of Theology and an MBA from Indiana University.
Session topics will cover issues such as discernment of leadership gifts and creation of development goals; current realities of the UMC, engaging staff and congregation in strategic planning; implementing change and managing resistance; preaching content and style; budgets and basic church accounting, money sermons and personal financial planning; and setting a personalized growth and development plan.
Participants will contribute $250 per year toward the costs of the programs and commit to attend all sessions. The Foundation has committed up to $150,000 to support this initiative.

CONNECT WITH US
SUBSCRIBE TO OUR EMAILS
The latest news and information