CONNECT WITH US
SUBSCRIBE TO OUR EMAILS
The latest news and information
Social action event attended by 128
March 03, 2014
Nearly 128 participants attended the Feb. 8 social action event on poverty held at First United Methodist Church in Lafayette. The workshop, entitled "Poverty and the Christian Response," was sponsored by the Conference Board of Church and Society, UM Women, UM Men and COSROW.
The event focused on the importance of works of mercy and involvement in justice work. One speaker pointed out that "charity gives a momentary reprieve, but it does not provided a lasting solution to the problems of life." The need to look for root causes and long-term solutions was emphasized.
Participants brought a large amount of non-perishable food items for the local food bank, and were treated to special music by the children's choirs from The New Church on Louisiana Avenue and Mallallieu UMCs. Materials distributed included lists of scriptures, quotes, copies of the UMC Social Principles, and books that deal with poverty and justice to assist in future work.
Morning talks were delivered by speakers, including Laura Salguero, Conference UMW Social Action Coordinator; Dick Stonich, Hope Ministries; Dr. Barbara Ferguson, Research on Reforms; Rev. Lisa Fitzpatrick, APEX Community Advancement and APEX Youth Center; Rev. LaMarco Cable, Bread for the World; Renee Menard, Family Promise; and Dr. Pat Bates, Conference Peace with Justice Coordinator.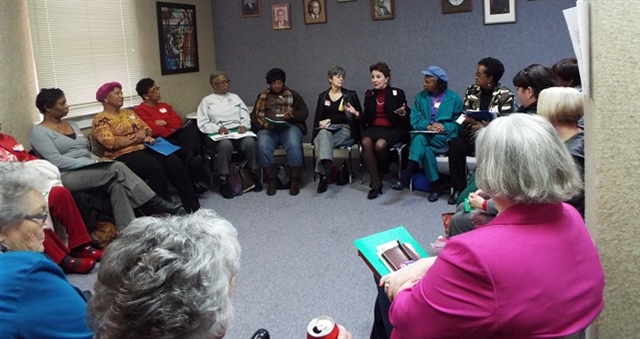 Dr. Barbara Ferguson's Workshop on Poverty and Education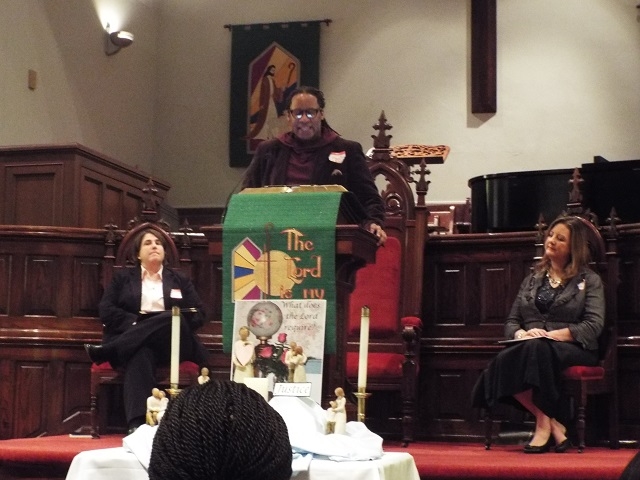 Speakers R. Menard, L. Cable, and L. Fitpatrick during morning session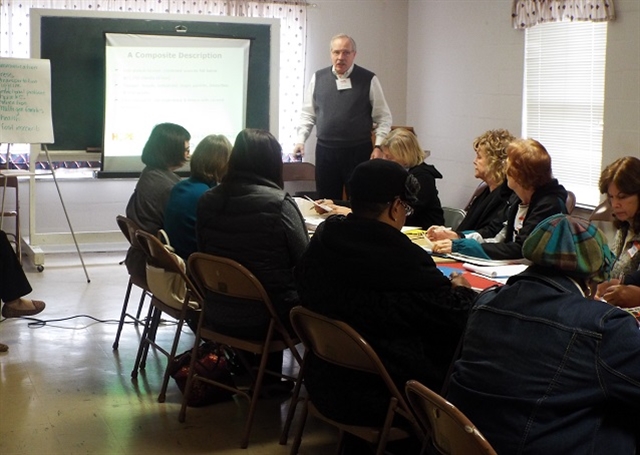 Workshop conducted by Mr. Dick Stonich from Hope Ministries in Baton Rouge
CONNECT WITH US
SUBSCRIBE TO OUR EMAILS
The latest news and information