CONNECT WITH US
SUBSCRIBE TO OUR EMAILS
The latest news and information
Asbury UMC, Lafayette volunteers sew more than 100 dresses for girls 'around the world'
March 03, 2014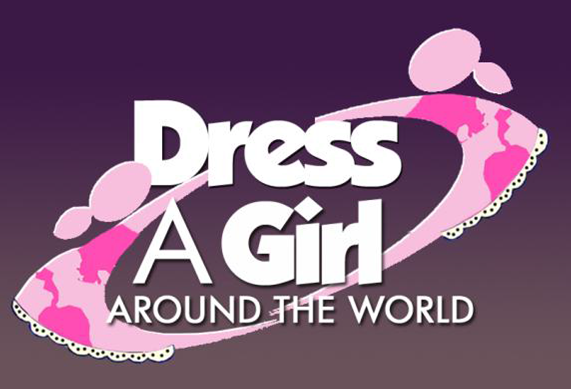 When Rita Boyd retired from teaching, her husband Rev. Ed Boyd presented her with an embroidery machine. Soon after, Rita purchased a new sewing machine, a serger and quilting machines. At that time, neither Ed--District Superintendent for the Acadiana District--nor Rita had an inkling of how the machines would impact her life, and impact the lives of children in poverty stricken countries.
She did know, however, that her machines should be used as mission tools to help others.
Rita searched the internet, looking up the category of "sewing mission projects." Dress a Girl Around the World immediately popped up. Convinced that the international project was the right one in which to take part, Rita contacted Diane Forest, a staff member at Asbury UMC in Lafayette, to enlist her help in launching the project at the church.
To date, volunteers from Asbury UMC have sewn more than a 100 dresses for Dress a Girl Around the World. The seamstresses say they will keep going, focusing on creating dresses for Asbury's mission to Panama during the summer of 2014. Barbara Ford, who has contributed yards of material, is even making dolls to stuff in the pockets of the dresses.
Dress a Girl Around the World (DGAW) is a non-denominational Christian organization dedicated to providing clothing to impoverished girls worldwide. Each handmade dress bears a DGAW label, sewn to the hem or pocket of the garment before it is shipped to the recipient. Village pastors have said that giving a girl a new dress "raises her dignity," improving how she is viewed by others.
For more information about the DGAW project, contact Rita Boyd at edward.boyd@lusfiber.net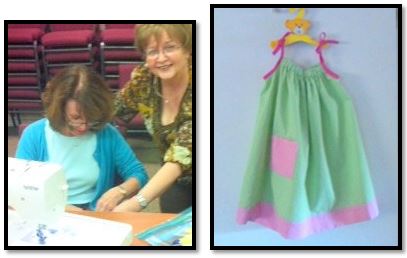 CONNECT WITH US
SUBSCRIBE TO OUR EMAILS
The latest news and information