CONNECT WITH US
SUBSCRIBE TO OUR EMAILS
The latest news and information
Churches collect "Tabs for Tots"
February 17, 2014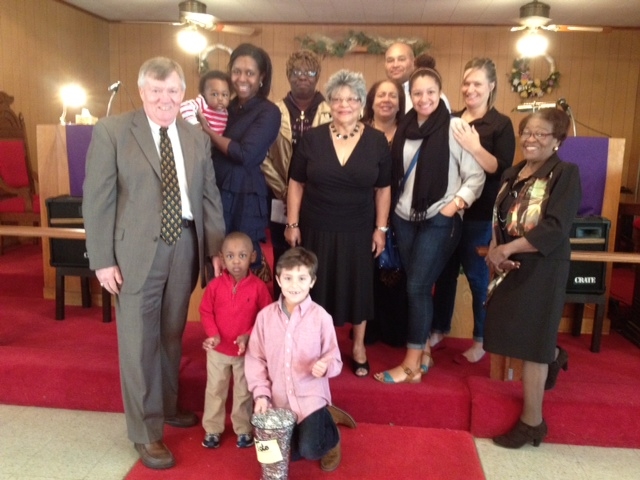 Wesley UMC (Acadiana District) and Vacherie UMC (New Orleans District) are continuing the "Tabs for Tots" project which benefits St. Jude Children's Hospital. Rev. Henry Bowden, retired United Methodist pastor from Lake Charles, recruited Wesley and Vacherie UMCs, along with churches from the Lake Charles District to become involved in this worthwhile initiative. Members are shown, above, at Wesley UMC on Feb. 13 when volunteers celebrated the collection of three large bags of can tabs.
The proceeds from "Tabs for Tots" are used to help fund dialysis for pediatric patients at St. Jude Children's Hospital. "I've been told that one tab is equivalent to one minute of dialysis. I believe I am speaking on behalf of both Wesley and Vacherie UMCs when I say that one minute, or even one second, is important. We are all proud of our efforts, and pray the recipients of this help will feel God's healing grace," said Rev. Terry Lindsey, pastor of Wesley and Vacherie UMCs.
Rev. Bowden is shown, below, with Paul and Bonnie Bush at a recent United Methodist Campers event. Tabs collected at the campout were presented to Bowden.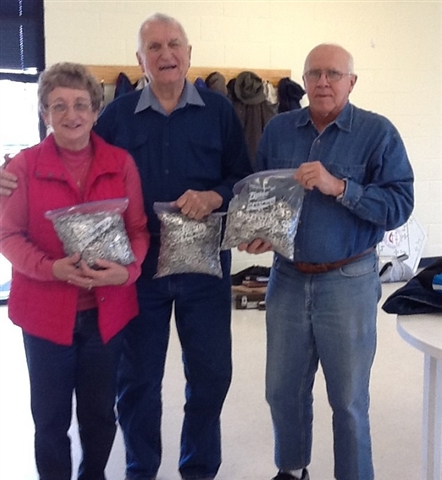 CONNECT WITH US
SUBSCRIBE TO OUR EMAILS
The latest news and information