CONNECT WITH US
SUBSCRIBE TO OUR EMAILS
The latest news and information
Algiers UMC hosts community event
January 14, 2014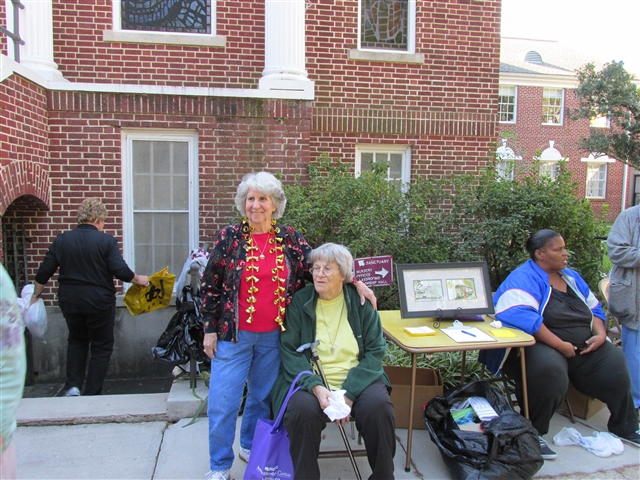 Algiers United Methodist Church sponsored "Community Day at the Point" this past November, providing free household items, health screenings and delicious burgers to a large crowd of area residents. This annual event—started by the New Orleans congregation shortly after Hurricane Katrina devastated the area—is held every year on the front lawn of the church. "The goal for the first event was simple--help people rebuild their homes and help neighbors connect with each other," said Rev. Becky Conner, pastor .
The church also partnered with Common Ground Health Clinic, a non-profit initiative serving the local community, enabling the event to offer yoga classes for children and adults, cooking demonstrations, story time for children, information about health insurance, wellness materials, faith sharing and HIV screenings from a mobile RV.
This year 12 people were screened for HIV which, according to health care workers, is twice as many screenings compared to other community events. For some, the mobile coach is far less threatening than a large hospital or an overcrowded clinic. It made a difference. "Last year," said Rev. Conner, "a mother cried when she found out her teenage son's HIV test came back negative. The free screening was critical to her."
Coleen Murphy of Common Ground Health Clinic said, "We are excited to be a part of this community outreach project. We can connect with people in the neighborhood where they are. We are here to serve and help people to a better life."
The health screening table was staffed by five medical students from Tulane University through the "Doctors Without Borders" program. First year medical student Courtney Dozhitsky explained, "This gets us out of the classroom. We go to where real people are in the city neighborhoods. And, we like being here." The medical students performed dozens of diabetes screenings and blood pressure checks while sharing helpful literature.
The most popular aspect of Community Day is the "yard sale give-away." For weeks prior to the event, members of the congregation and the community bring usable items to the church to be sorted and prepared for the give-away. For example, members George and Mary Ellen Wien recently moved to a smaller home. "We were downsizing and had many good items we no longer needed. Putting our unwanted items in the give-away means another person can use them," said George.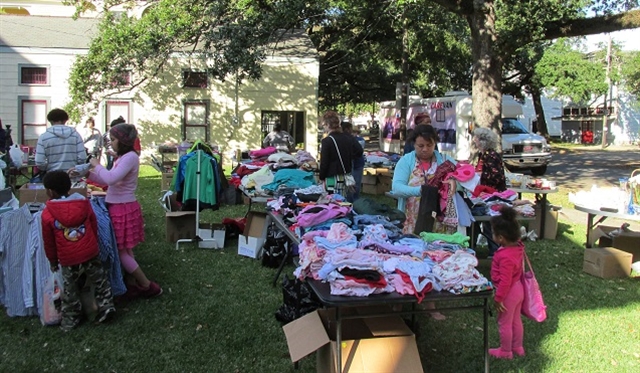 CONNECT WITH US
SUBSCRIBE TO OUR EMAILS
The latest news and information