CONNECT WITH US
SUBSCRIBE TO OUR EMAILS
The latest news and information
New workshops focus on congregational development and transformation
December 11, 2013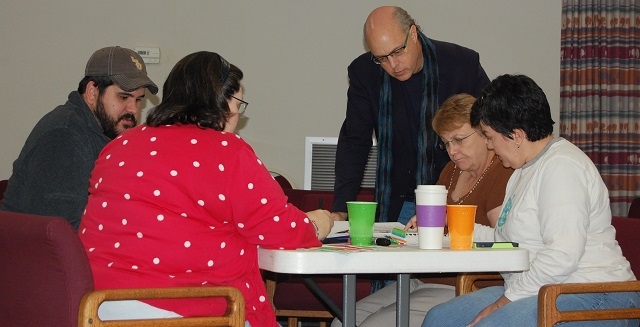 Beginning this summer, Congregational Development and Transformation introduced Discipleship Coaching. Since then, another workshop series has been launched, with a third on the horizon.
First United Methodist Church, Alexandria and Munholland UMC, Metairie both recently benefited from Discovering the Possibilities, a five-hour facilitated process designed to assist congregational leaders in understanding the realities of their ministry context and current ministries. In addition to Discipleship Coaching and Discovering the Possibilities, Congregational Development and Transformation soon will launch the first Shifts Network in Louisiana. All of these initiatives exist through a partnership with Dr. Phil Maynard, Director of Excellence in Ministry Coaching.
Through Discovering the Possibilities, participants begin discerning realistic possibilities for their future and in ministry. A user friendly, written report capturing data and findings, as well as next steps for each congregation is provided as part of the process.
Several clergy and lay people are in process of completing facilitator training in Discovering the Possibilities to lead other congregations through the process. You may contact Congregational Development and Transformation if you would like your congregation to sign up for an upcoming workshop led by our clergy facilitators.
Shifts is a congregational process designed to help a congregation live into its God-given potential. Shifts involves training around congregational, spiritual and leadership shifts that are necessary to move toward vitality. The training is complimented by a coaching relationship that supports the congregational leadership in identifying potential opportunities for growth, planning for congregational development, and implementation of the plans. The Shift experience includes four on-site, Saturday workshops and monthly coaching through video conferencing.
Twelve Louisiana Conference congregations are going through the first Shifts Network, which started Nov. 16. These congregations have been suggested and/or approved by the Bishop's cabinet to benefit from this new, worthwhile experience. Please be in prayer over the next several months for the following congregations and their leadership teams:
First UMC, Alexandria
St. John's UMC, Baton Rouge
Faith Community UMC, Broussard
Fitzgerald UMC, Covington
New Church on Louisiana Ave, Lafayette
University UMC, Lake Charles
Kenner/El Mesias UMC, Metairie
St. Matthew's UMC, Metairie
St. Paul's UMC, Monroe
Mt. Zion UMC, New Orleans
Lakeview UMC, Shreveport
Summer Grove UMC, Shreveport
The Discipleship Coaching process helps persons identify where they find themselves on their own discipleship journey. From initial steps of "checking out the faith" to those "centered in Christ," each individual identifies one of six possible places they find themselves on the journey. After this identification is made, the Discipleship Coaching process guides people toward a centered life in Christ and allows those finding themselves centered to remain focused and explore new passions and dreams for a life joined in ministry with Jesus. This training session includes examples of how to implement and support a Discipleship Coaching Network within local congregations of all sizes.
The next Discipleship Coaching workshop will take place in the Monroe District at First UMC, Monroe on Feb. 8 from 9 a.m.-5 p.m.
Please consider supporting the efforts of the conference's mission to develop and transform our faith communities across the state in the following ways:
PRAY for the work and leaders of Congregational Development and Transformation in the Louisiana Annual Conference.
PIONEER in your mission field with a vision for transformation and inform the Congregational Development and Transformation team of potential opportunities for planting and/or connections in your region.
PARTICIPATE in services like Discovering the Possibilities, Shifts and Discipleship Coaching, offered for church revitalization and leadership growth. I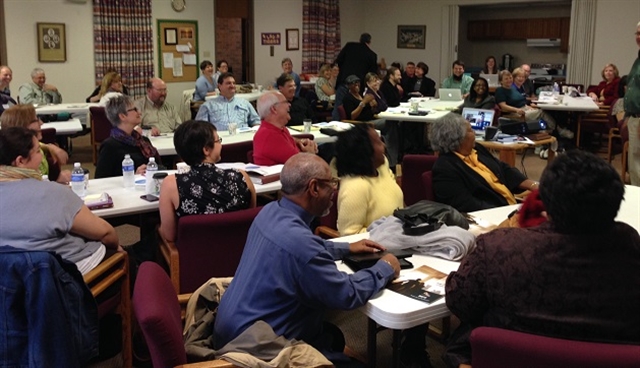 CONNECT WITH US
SUBSCRIBE TO OUR EMAILS
The latest news and information