CONNECT WITH US
SUBSCRIBE TO OUR EMAILS
The latest news and information
Blue receives GCAH writing award
November 27, 2013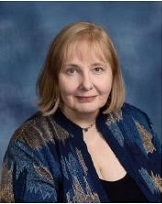 Rev. Ellen Blue of the Louisiana Conference won the General Commission on Archives & History's "Women in United Methodist History Writing Award" for 2013.
The piece is entitled, "Yes, We Are Everywhere": Thirty Years with the Women for Progressive Action, Lower Ninth Ward.
Rev. Blue, Ph.D., is the Mouzon Biggs, Jr. Professor of the History of Christianity & United Methodist Studies for Phillips Theological Seminary in Tulsa, Oklahoma.

CONNECT WITH US
SUBSCRIBE TO OUR EMAILS
The latest news and information