CONNECT WITH US
SUBSCRIBE TO OUR EMAILS
The latest news and information
St. James UMC celebrates 150 years of ministry
November 27, 2013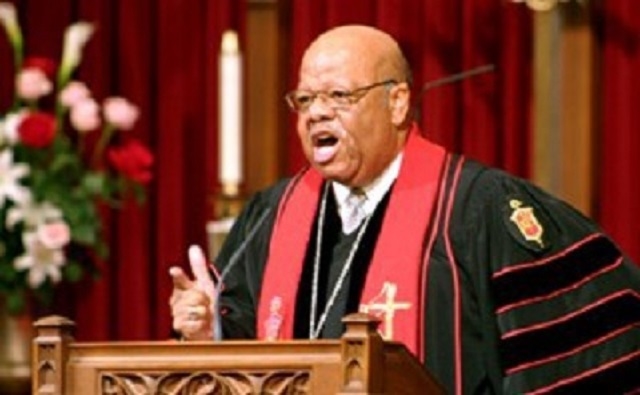 Bishop Alfred L. Norris, retired UMC bishop and former president of Gammon Theological Seminary in Atlanta, served as guest speaker for the 150th anniversary celebration of St. James United Methodist Church in Shreveport held Nov. 16.
Members of the Wiley College "100 voice" choir performed special music for the ecumenical service, while the church's Senior Choir provided music throughout the event.
The Honorable Cedric Glover, Mayor of Shreveport, declared Nov. 16 a "day of celebration for the city of Shreveport." In his resolution, Glover acknowledged the contributions of the members of St. James UMC to the community, applauding the church's outreach ministry which provides food, clothing and assistance to those in need.
Judge Carl A. Stewart, chairperson for the historical celebration, gave an accounting of the significance of the church's creation during the pre-Civil War era, and its relevance in the broader historical context.
CONNECT WITH US
SUBSCRIBE TO OUR EMAILS
The latest news and information