CONNECT WITH US
SUBSCRIBE TO OUR EMAILS
The latest news and information
Interfaith awards recognize 'bridge building'
November 25, 2013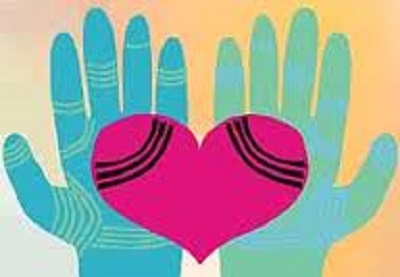 Is your local church active in a shared ministry with other faiths, congregations or denominations? Are you an active bridge builder who brings together ministries and people of different faiths or denominations?
Then you could be the recipient of conference-sponsored Ecumenical and Interfaith Ministry Recognition Award. The Committee on Christian Unity and Interreligious Relationships (CCUIC) encourages churches and individuals to nominate themselves, their congregation, or a deserving person, church or ministry for this award by Dec. 18.
The simple nomination process includes the following steps:
In an email, provide contact information of person submitting nomination (self-nominations are encouraged).
Give the name of the person, church and/or ministry you are nominating.
Briefly describe the project(s), including names of congregations or ministries serving together in the ministry, who is served, and how many years the project has been in existence. Include photos if available.
Please email this information to both: Rev. Erica R. Jenkins, Chairperson of CCUIC, stpaulsumc@bellsouth.net , (504) 737-0961 and Rev. Monica Monk, Vice-Chairperson CCUIC, revmonk@hotmail.com ,(985) 791-3346 or mail USPS this information to both: St. Paul's United Methodist Church, 6500 Jefferson Highway, Harahan, LA 70123 and Bayou Blue/Memorial United Methodist Church, 158 Evangeline Heights St., Houma, LA, 70363
The goal of the CCUIC awards is to foster cooperation between various churches, denominations, ministries and faith communities throughout the state of Louisiana. By recognizing and publicizing cooperative projects, other people and churches will be inspired to similar action. Thanks for your Christian witness for the cause of Christ (John 17:1-26).
CONNECT WITH US
SUBSCRIBE TO OUR EMAILS
The latest news and information