CONNECT WITH US
SUBSCRIBE TO OUR EMAILS
The latest news and information
More than 45 attend L.E.A.D. 2013
November 20, 2013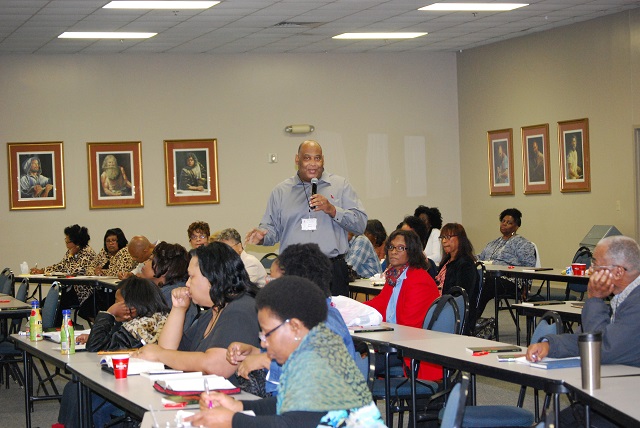 Rev. Arnold V. Brown shown teaching L.E.A.D. Bible Study
More than 45 laity and clergy attended L.E.A.D. 2013, held at The Wesley Center in Woodworth, La. Nov. 15-16.
Workshops were centered on "reaching a new generation" and included such topics as enhancing social media skills; building a youth and young adult ministry; and social justice.
Pastor Raymond D. Bailey, founder of a motivational public speaking group known as Commission Foundation, spoke on prison ministry and motivating for change. Broderick Bagert, organizer of Together Baton Rouge and post-Katrina New Orleans community organizer, presented on the subject of social justice.
Rev. Dr. Joe Connelly, one of the event organizers and pastor of Wesley UMC in Baton Rouge, is pictured with Dr. and Mrs. Danna "Truth" Andrus, left. Dr. Andrus served as one of the event speakers, focusing on "reaching young black men."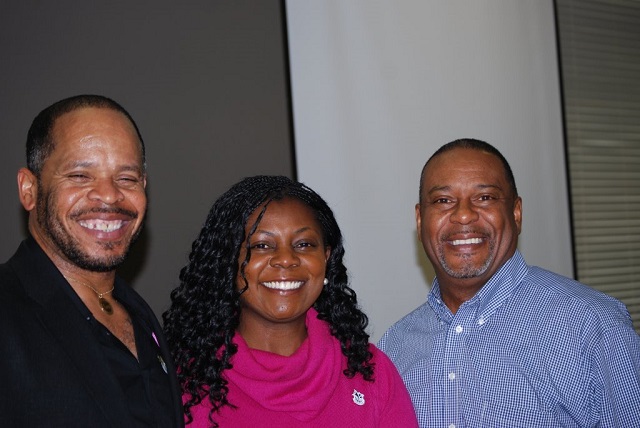 CONNECT WITH US
SUBSCRIBE TO OUR EMAILS
The latest news and information