CONNECT WITH US
SUBSCRIBE TO OUR EMAILS
The latest news and information
United Methodist pastor receives recognition, funds for work with at-risk youth
November 06, 2013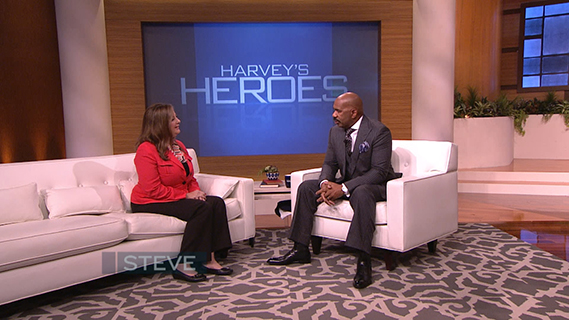 Rev. Lisa Fitzpatrick, co-founder of the APEX Youth Center in New Orleans and recently named as a 2013 CNN Hero, has been recognized again for her groundbreaking work with decreasing violence among youth in a city that ranks third among the deadliest in the nation.
Fitzpatrick also had the pleasure of presenting the game ball during opening ceremonies for the season opener game of the New Orleans Pelicans!
Fitzpatrick and her team of volunteers extend love and the concepts of conflict resolution to a number of the city's at risk children, youth and young adults. "Reconciliation, never retaliation" is the organization's motto, said Fitzpatrick, who also serves as a part-time associate pastor for Peoples and Williams Ross United Methodist Churches in a city which is working to decrease its high murder rate.
It is no surprise that this humble local pastor was "shocked" when she received the call to let her know that she had been named one of 25 CNN Heroes for the year 2013. "We're humbled and honored. This speaks to the amazing work that the kids are doing. They are the real heroes. To live in the midst of daily violence in their neighborhoods, to bear the burdens they bear—their courage and strength is heroic," said Fitzpatrick, who felt a call to ministry early in life.
CONNECT WITH US
SUBSCRIBE TO OUR EMAILS
The latest news and information