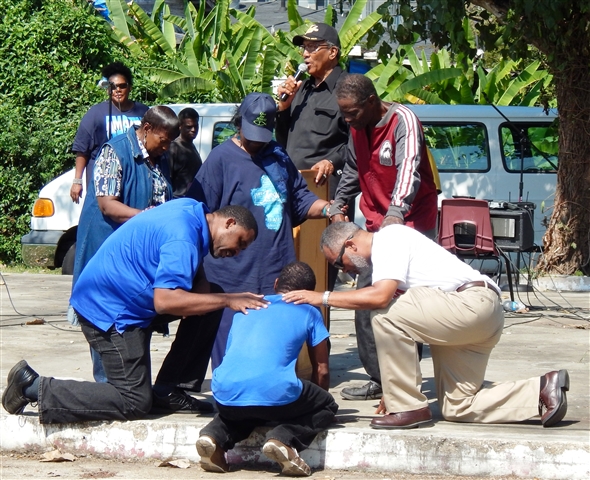 The North Baton Rouge Area Churches Ministry held Prayer, Praise and Testimonies on the Bluff, a worship service in the Scotlandville Plaza at Scenic Highway and Scotland Avenue on Oct. 12. Prayers, singing, dancers and inspiring readings inspired hope in families "in a quest to help in building wholesome communities."
Participating churches included Camphor Memorial and Hughes United Methodist Churches, the Southern Wesley Foundation, Holy Trinity Christian Church, Elm Grove, Mount Pilgrim, Banks Chapel, Arlington, King Solomon and Mount Zion Baptist Churches and New Light Community Center.
Evangelist Marilyn Simmons of Church of God in Christ of Lake Charles prayed, focusing on the problems of crime and violence, while other ministers prayed for schools, local, state and national governments and the military. Earl Singleton of Oasis Christian recited gospel poetry and Kathleen Conrad, a United Methodist, read an essay. The event was organized by Sandra McLauren of Camphor Memorial UMC.