CONNECT WITH US
SUBSCRIBE TO OUR EMAILS
The latest news and information
Fresh Expressions grant deadline is Nov. 8!
October 31, 2013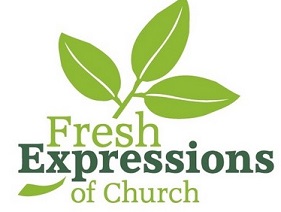 Fresh Expressions of Church, a micro-grant program sponsored by the Louisiana Conference Board of Discipleship (CBOD), is currently accepting applications for grants of up to $500 to local churches to support community outreach initiatives.
Applications must be received by Nov. 8, and successful applicants will be notified in late December and funds will be available in January of 2014. District Superintendents will evaluate the applications from his/her district, will select one or two proposals, and rank those proposals. The Fresh Expressions subcommittee of the CBOD will select six projects to be funded--one per district, if possible.
"We are trying to enable local churches to follow up on their own initiatives, rather than depending on the Conference to offer direction. This is a grassroots effort to help churches create new relationships, and to reach new people whom we haven't yet been effective in reaching," said Rev. Charlie Langford, CBOD chair.
Grant winners for 2012 included Mt. Zion UMC in Mansfield with their "Youth Evangelism through Drama" program where drama is used to reach those who may never have read the Bible or attended church; and Asbury UMC in Baton Rouge with an art ministry initiative that nurtures faith through artistic endeavors.
Some possible FE projects include sports ministries, community gardens, employment training and artistic expressions like drama, art and music in a Christian context.
Each grant recipient will submit a report on the effectiveness of their Fresh Expression program by July 14, 2014. Reports shall include participant data, photos, financial information, individual testimonials and advice on how other churches can replicate the results achieved.
To find the grant application, link here.
CONNECT WITH US
SUBSCRIBE TO OUR EMAILS
The latest news and information