CONNECT WITH US
SUBSCRIBE TO OUR EMAILS
The latest news and information
McNeese Wesley Foundation students find call to youth ministry
October 21, 2013
College is a natural time of vocational discernment for young adults.
Add pressing vocational questions to the Wesley Foundation's perpetual emphasis of a culture of "call" within the Body of Christ, and the spiritual growth in a student can be explosive. I think it ultimately comes down to the reality that God helps the faithful meet mutual needs. At McNeese State's Wesley Foundation in Lake Charles, those discerning a call meet area pastors and laity at Wednesday lunch or on Wesley Sundays. A job description is posted, a seed is planted, possibilities open up, and everyone benefits.
Many students at McNeese must work their own way through college, either with or without some financial help from their families. Even in the absence of a religious studies major at McNeese, there always seem to be a handful of students in each of the ministries on campus who are discerning a call to ministry. What better way for them to explore a call than to jump into youth ministry, camping ministry, music ministry, etc. and see what it's like?
Before I recommend the pairing of a student with a particular youth ministry in the area, I must be certain that the pastor is a good mentor with a teacher's heart. Also, I emphasize to both pastor and student that 20 hours a week is the maximum load a full-time student can usually manage, and the student MUST have regular opportunity to be spiritually fed as well. Most have chosen Wesley's Thursday Night Worship as their weekly sanctuary. The relationship each student has with the Wesley Foundation, and the local church where they work with youth, is symbiotic.
Another bonus is that the youth learn, from the example of their youth director, that Wesley Foundation is "where you go when you get to college."
Printed here are a few comments from some of the Wesley students currently working in youth ministry: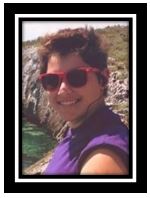 Amber Oxley: Being involved in campus ministry helped me form relationships with people that would be my bosses later on. Attending both ministries, and a local church too, can be a spiritual "tug of war " sometimes after switching my roles so often. But I'm grateful for all of them. I serve in campus ministry, I learn and am fed in my local church, and I teach and lead in youth ministry.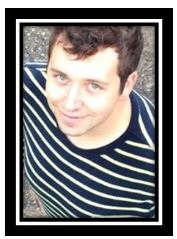 Bruce Wilson, Jr.: I was in youth ministry at Moss Bluff United Methodist Church as a volunteer for two years. I started attending the Wesley Foundation in January of 2003 (When I started college, I was scared at first to go into the building). I worked as an intern at the Wesley and then started youth ministry with Wesley UMC in Sulphur in September of 2004. Looking back, it was such a contrast--the Wesley Foundation felt like a place for me to grow spiritually and the church was my mission. I look back on those days as good times of discernment.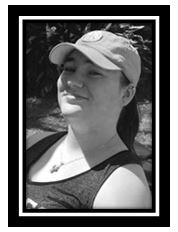 Chelsea Davis: I always knew I wanted to work with kids, but I probably wouldn't have had that chance if I didn't start with the Wesley Foundation. I built relationships through Wesley that I otherwise wouldn't have made. I also think my decision to work at camp had a lot to do with the Wesley Foundation. I probably never would have explored that if it weren't for the influences I had through the Wesley Foundation. I started youth ministries at Wesley United Methodist Church only a year after being a part of campus ministry. The Foundation not only creates a safe and welcoming environment for students to be a part of, but also helps them explore their call to ministry. I personally believe we all have a call to ministry, and the Wesley Foundation gave me the opportunity to explore mine.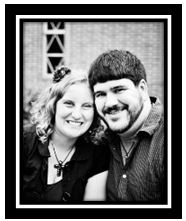 David Mire: The relationships I established while at the Wesley Foundation have shaped my life and my ministry. I had gotten my feet wet in the waters of ministry before arriving at the Wesley, but it was there that I was able to lead small groups, travel on missions, and further explore my call. Through one of the friendships started at the Wesley, I began to serve at Camp URC. The joy that I received from my time in camp ministry and the knowledge I gained while a part of the Wesley Foundation were vital in giving me the confidence to apply as the Children's and Youth director at Wesley UMC in Sulphur. I am currently the Director of Youth and Young Adult Ministries at First UMC, Alexandria and I am working towards ordained ministry. While at the Wesley Foundation, I met my now wife, learned what it means to be a servant leader, and deepened my faith through small groups and missions. I will forever be grateful for the family I now have because of my time there.
Martha Mire: Ever since my first week in my own youth group, my dream was to grow up and be a youth director. I had a great one that had a profound influence in my life, and if I could help just one teen like she helped me, I wanted to do that. My first semester at McNeese, I was not as involved in the Wesley as I wanted to be because I was working. That took away from my availability to participate in all the Wesley had to offer. Fortunately, I became a student intern my sophomore and junior years and learned and grew so much spiritually. I was blessed to experience all different kinds of Bible studies and small groups. I learned how vital it is to sit down and have conversations with people, how to truly make others feel welcome, and how many people need our help and prayers both locally and internationally. There was a flyer posted in the Wesley, one day, advertising a part-time position at Sweet Lake UMC for a youth director. My mouth went dry and my heart race--literally. I was going to something completely new and just prayed that God was using me. I learned so much from my youth, the phenomenal pastor that shepherded me there, and the congregation. Now, I help with the youth group where my husband is the Director of Youth and Young Adults. When I reflect on my years at the Wesley, I cannot imagine my college years without it and everyone I met there. Not only did I grow spiritually, but I also was able to have some dreams come true--like being in missions both locally and internationally, and meeting my Godly, wonderful husband. I am thankful for the pastors I met along the way that helped guide and strengthen me--some even performed our wedding!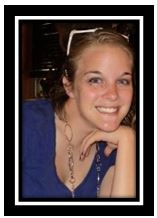 Katie Black: I came to the Wesley foundation before I got involved in youth ministry. Both were amazing opportunities for me to learn and grow in furthering the ministry. Working with youth ministry while being involved with the Wesley helped most in helping youth understand that there is "faith beyond high school," because there was a setting like the Wesley to help keep students on track. I was lucky enough to get nourishment from the Wesley, and then share blessings with the youth. It was an unforgettable experience...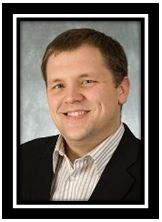 Guy Occhiogrosso: The proverbial "warming of my heart" started with youth ministry, while I was at a place in my life of discontentment. Little did I know what God had in store for me. I received an offer to assist with youth ministry at my home church, Westlake UMC.
Also, I became involved with JW's - the Welsey Foundation (the brand at that time). I came to the Wesley in search of fellowship with other United Methodist college students (the great parking was helpful too).
I found a great youth ministry mentor in Lacy Crouch, who was serving as Director of Ministry at the time. After a few months of developing relationships with the students, many of whom were a few years younger than me, I had the opportunity to serve as the Director of Operations for the Wesley. This led to opportunities to serve as a youth ministry volunteer at First UMC of Lake Charles, the assistant youth coordinator for the Lake Charles District, a camp dean on a number of occasions at all three UMC camps in the conference, assistant in CCYM functions for the "great" Tom Dolph, and a number of other opportunities around the country. This was an amazing three years of my life - three years for which I hope my service glorified God, and provided ministry to students as much as they provided ministry to me.
Nine years ago, I moved to the Pacific Northwest to be with family. I have had opportunities to serve in similar roles as a Youth Director of Garden Street UMC in Bellingham, Wash. and camping volunteer. My tenure here only lasted a bit over two years, but I am thankful for the years I was blessed with the ability to serve many students in many capacities in both conferences.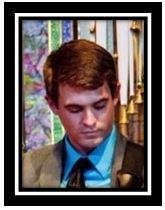 Andrew Connell: The reason I am a Christian today can be traced to a few notable sources. The first of which was my involvement in youth group during junior and senior high. That involvement led me to be involved on a district and conference wide level with DCYM and CCYM. Once I graduated and entered college, it was almost instinctual to go to the campus' Wesley Foundation and begin attending. Through all these outlets, I saw and experienced the realness and relevance of God. Having a passion/duty to follow God and given my meaningful time spent in my own youth group, I couldn't help but to take it a step further and begin youth ministry and share my experiences and encounters with God. The Wesley Foundation was an important stepping stone for myself and others. The youth group I work with now was previously led by another Wesley Foundation student. In fact, most of the Methodist Church's youth groups in Lake Charles are led by a Wesley student or graduate.
Andrew Hedlesky: After graduating high school, I moved to Arkansas to intern at a church in Hot Springs. When I moved back to Lake Charles, I needed a way to remain involved with the church. So I talked to Doug Young, the youth director at St.Luke Simpson UMC. They hired me to help with the youth group. It's been two years working there now, and I'm going to work with youth as my main career. I joined the Wesley a semester before talking to Doug, and continue to help out there.
*Submitted by Rev. Angela Bulhof, campus minister for the Wesley Foundation at McNeese State University

CONNECT WITH US
SUBSCRIBE TO OUR EMAILS
The latest news and information