CONNECT WITH US
SUBSCRIBE TO OUR EMAILS
The latest news and information
McGuire, First Street PW UMCs receive Peace with Justice awards
October 21, 2013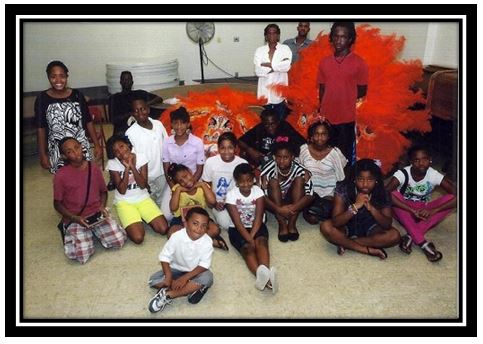 Shalom Zone Community, Inc., a ministry of First Street Peck Wesley UMC in New Orleans, is a recipient of a 2013 Peace with Justice Grant. Pictured above are children enjoying a summer camp which was partially funded by a PWJ grant.
The Conference Board of Church and Society recently announced that McGuire United Methodist Church, West Monroe and First Street Peck Wesley UMC, New Orleans are the recipients of the fall 2013 Peace with Justice Awards. These two grants, totaling $3,000, are funded through the Peace with Justice offering collected annually through Louisiana's United Methodist congregations.
McGuire UMC is partnering with First UMC of West Monroe to open a new mobile free store, which will travel to impoverished neighborhoods. Jim Mooney, co-chair of the McGuire Mission Team, emphasized the move from mercy ministries to justice ministries as he linked the project's goals of clothing children and adults to outcomes of improved academic performance, job success and the formation of relationships through work with the poor. United Methodist Social Principles (2013-2016) targeted through the Mobile Free Store Project relate to the church's focus on the nurturing community, the social community, and the economic community.
A Peace with Justice (PWJ) grant of $1,500 will provide funds to assist with the purchase of a used trailer for the mobile store. The targeted area to be served has a population of about 5,000. Rev. Chris McLain, associate pastor, was inspired to develop the project through his participation in the Young Clergy Program of the General Board of Church and Society. Rev. Scott Adams is McGuire's senior pastor and actively supports the endeavor.
"Right now, we are working with a local cleaning business to develop and install clothing racks on tracks inside the trailer," said Rev. McLain.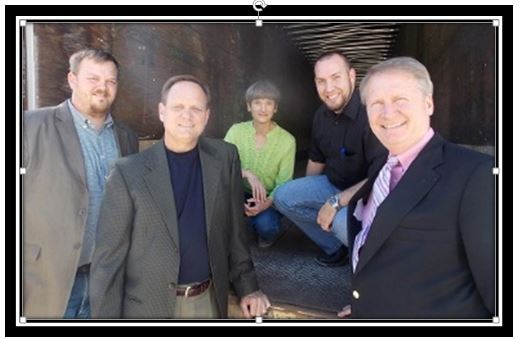 Conference Peace with Justice grant winners were recently announced, with McGuire UMC in West Monroe using the newly acquired funds to support a mobile free store. Pictured just outside the mobile store are Rev. Shawn Hornsby (First UMC, Monroe associate pastor), Rev. Scott Adams (McGuire UMC, senior pastor), Kathryn Kintzing (member of McGuire's mission team), Rev. Chris McLain (McGuire UMC, associate pastor), and Rev. Jon Tellifero (First UMC, Monroe senior pastor). First UMC of West Monroe is partnering with McGuire UMC on the project.
Shalom Zone Community, Inc., a ministry of First Street Peck Wesley in New Orleans, is expanding its services to Central City children through its "Let Peace Prevail" project. Floragene Mays Jones serves as director of the project. Rev. Dr. Martha Orphe, pastor, supports the overall Shalom Zone goal of inspiring children—especially those living in the highest crime district of New Orleans—with a "respect for life, a respect for learning, and aspirations for a quality of life free of drugs, violence and other risky behaviors."
A PWJ grant of $1,500 will provide some of the funds needed for the "Let Peace Prevail" Saturday program. Participants will receive meals and Bible studies, along with classes in conflict resolution, digital photography and music. Field trips are planned to enrich on-site activities. Volunteers will support professional staff. In the past, Tulane University students have served as volunteers.
Peace with Justice is one of six special celebration Sundays of the General Church and is designed to support our UMC Social Principles. Peace with Justice Sunday is celebrated either on the second Sunday after Pentecost or on another Sunday of a congregation's choosing. In addition to the Conference Peace with Justice program, PWJ grants are also available through the General Board of Church and Society.
The next deadline for Conference submissions is Jan. 3, 2014. For information, application guidelines and other assistance, email Dr. Patricia T. Bates at pbates@lsus.edu.

CONNECT WITH US
SUBSCRIBE TO OUR EMAILS
The latest news and information